Another Successful Story of Arm Liposuction by Dr. Timothy Mountcastle!*
Procedure Details
This patient in her early 40s had a fluctuation of weight gain and loss over the course of her 20s and 30s, and was left unhappy with her arms as they remained larger after her weight became stable again. Tired of the ups and downs, she game to Dr. Mountcastle and requested arms that matched her new body type. She did not desire stick thin arms, but also did not want to carry the excess skin that made her look heavier than she really was. She ultimately asked the doctor to provide her with customized results to her body shape/type. After evaluating her needs and taking all necessary measurements and necessary tests, Dr. Mountcastle gave her the arms she could now love for life! In this procedure he used LaserLipo and Liposuction to slim her arms down to a size that was desired by the patient.
More
Right Arm View From Behind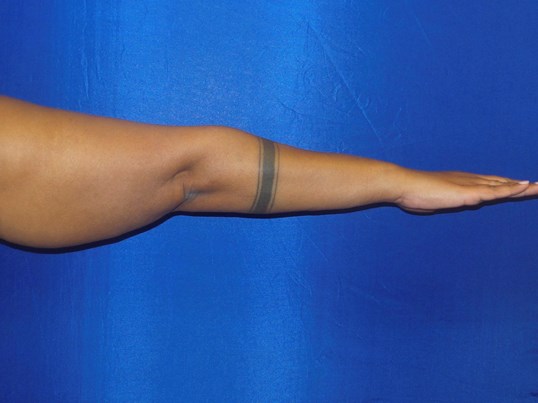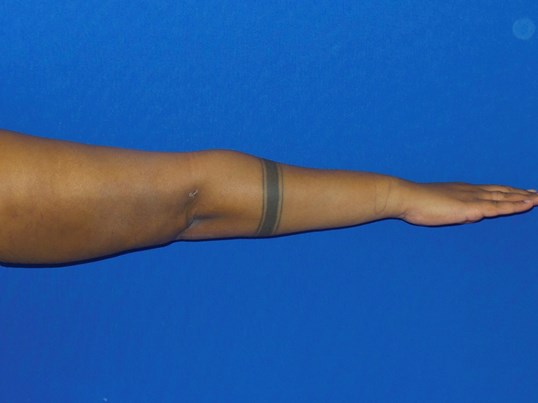 Amazing! The skin that once swooped down now stretches nice and straight from the elbow to the shoulder, in a very proportionate way. Her arms now look healthy and match her current figure! More
Left Arm View From Behind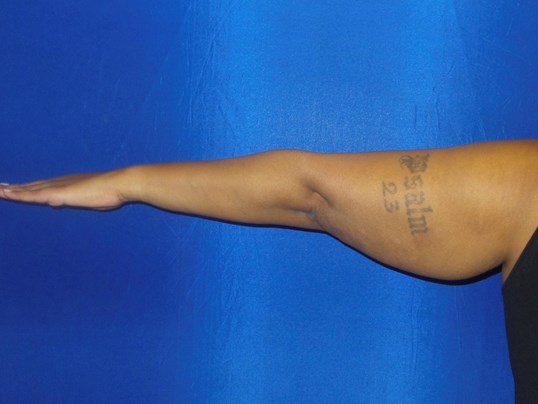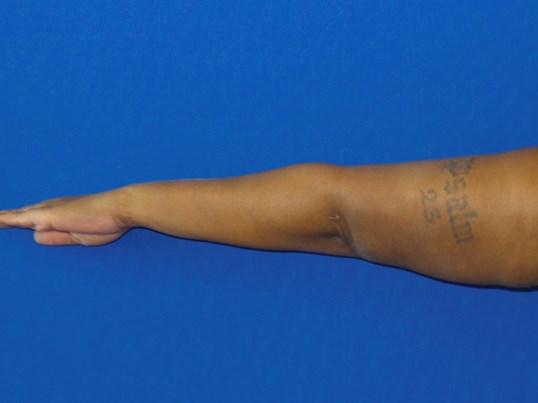 We see that same slimming to the arm from the SmartLipo and Liposuction procedure, as the patient desired! More
Every patients needs and desires differ, and most come in with varying motives. That is why it is crucial, and we require, a pre-operation appointment for each patient. Here, we will sit down with the patient and get a thorough and well discussed idea and plan for moving forward with any procedures or treatments. Dr. Mountcastle wants to give patients the results THEY desire, and it is his job to provide information and guidance throughout the process!
Location