Patient in Her Early 60s Recieves Liposuction of Abdomen & Flanks*
Procedure Details
61 year old female patient came to the office concerned with the appearance of her stomach, patient disliked the fat deposit located in her mid section giving her the appearance of a "pregnancy belly". Her after results removed the bulge that had bothered her, and flattened out the stomach. The abdomen area is still slightly bruised and discolored from the procedure, but that will continue to improve. When a patient's abdomen has this appearance, Dr. Mountcastle examines the abdomen to rule out the present of diastasis, Patient with diastasis, or an abdominal seperation, are not the ideal candidate for liposuction because the abdomen will never appear flat unless the patient undergoes diastasis repair.
More
Lipo of abdomen and flanks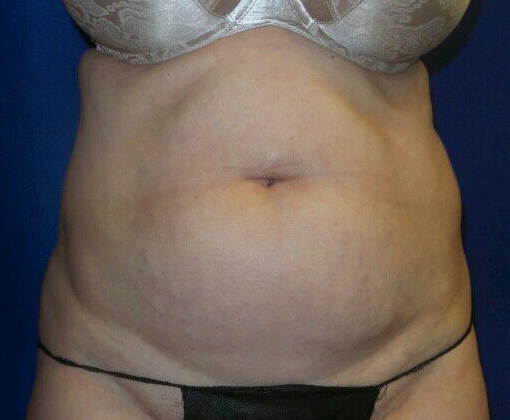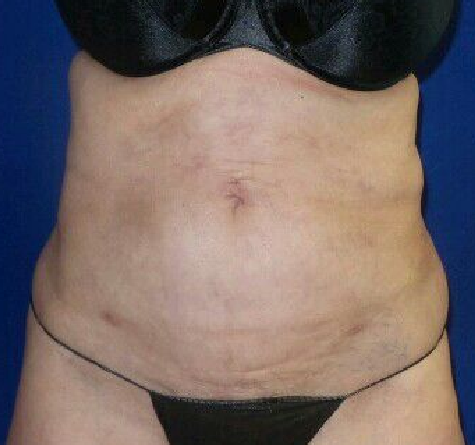 Stomach bulge was drastically reduced, they key to obtaining these results is compression post procedure. Compression is key in creating that flat tummy everyone desires. More
Diastasis: A condition of the seperation of the abdominal wall.
Diastasis commonly occurs in women over the age of 35 who've had multple pregnancies. Diastasis can be improved with excersice. Most diastsis cases have to be surgically repaired which can be costly to the patient. If diastasis is present and the patient is interested in liposuction, the patient must understand that stomach buldge will remain in place after liposuction is done.
Location