Tummy Tuck*
Procedure Details
Patient scars were present prior to her consultation. One of the patient's main concern was to remove her excess skin, improve her midline. Due to the patients thickening scars keloids were a concern prior to surgery, unfortunately, it's one of the risk a patient must take when undergoing any surgery.
More
Tummy Tuck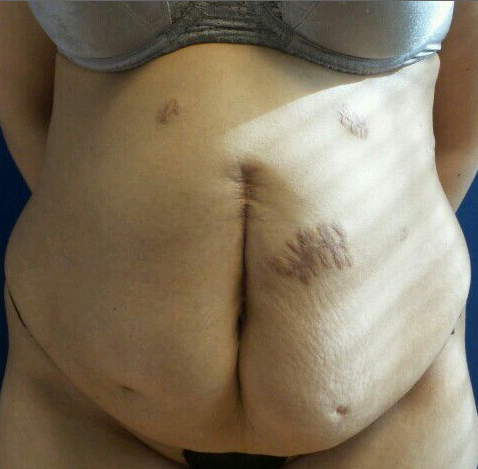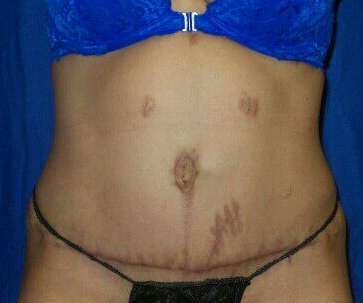 Dr. Mountcastle was able to accomplish this patient's wishes. He was able to break down her midline scar using a liposuction cannula. As you can see this patient scars did thicken, with kenalog injections these scars can flatten out if the patient chooses. This patient was satisfied with her results, she did not mind her thickened scar. More
A keloid is excessive growth of scar tissue, that forms a smooth, hard lesion. Keloid can be itchy and grow if not treated properly.
Location