Open wound of Right Inner Calf*
Procedure Details
Wound closure progress of 4 months. A wound like this can vary in length of progression when healing. Age is a big factor in wound healing as well as location.
More
Right Inner Leg Wound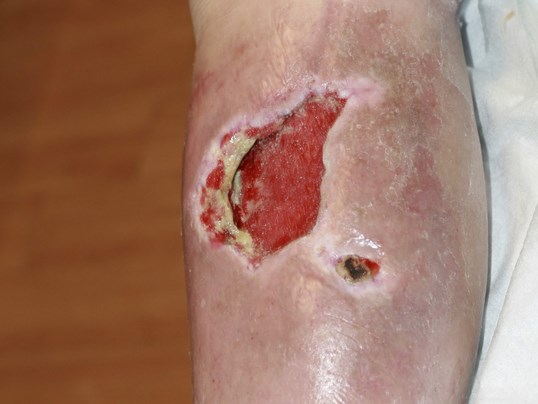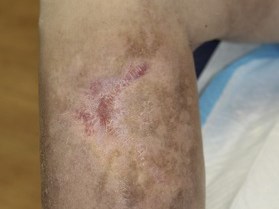 Left picture wound is an example of a derided wound. Redness of wound is a sign of healthy blood supply to the area. Right picture shows fresh with the use of scar creams redness of scar would fade with time. More
Location
If you are having issues accessing content on this website, please call 703-782-8200 for assistance.