Breast Augmentation*
Procedure Details
Patient had two kids and had the typical post partum superior pole deficiency and desired larger breasts. Numerous options were discussed including augmentation and mastopexy vs augmentation alone. Patient decided that a saline implant of 375 cc would work best for her and this was performed as an outpatient procedure. These procedures usually take around 45 minutes to 1 hour and 15 minutes in which patients do very well. The surgery was performed at Inova Fairoaks Hospital and patient returned to work the next week. We took her breast size from a C cup to a D, with noticeably more fullness to her liking. 3 years from her surgery she is still a happy mother but now walking around confidently with her new chest, and still comes into our Medical Spa for Botox when she needs it.
More
View 1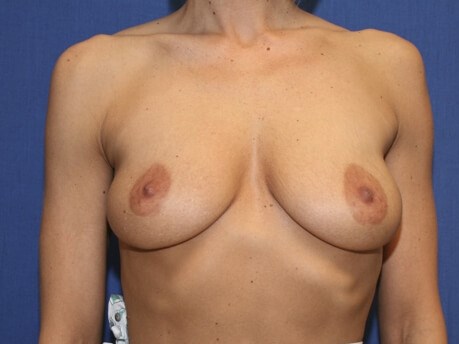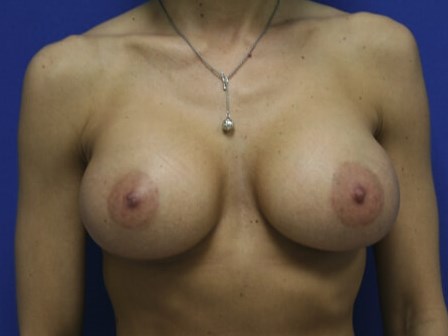 Notice the unmistakable replacement of volume from the before picture to the after. Breasts become much rounder, nipples are pointed forward and nicely rounded. More
View 2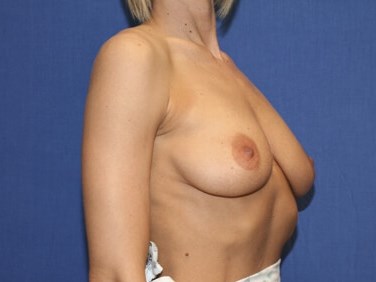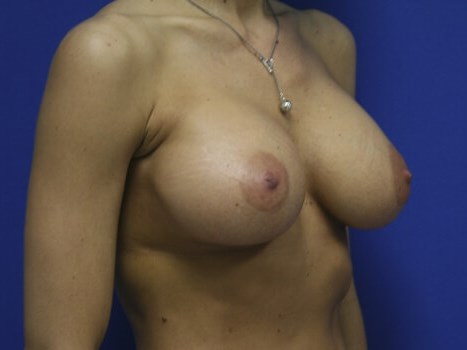 Side volume yields beautiful results from before and after. Breasts are clearly fuller at the top and nipples are healthy and more naturally sitting on breast. More
Location
If you are having issues accessing content on this website, please call 703-782-8200 for assistance.