Left Implant Exchange with Capsulotomy Subpectoral Breast Augmentation*
Procedure Details
Capsulotomy (pronounced: KAPP-soo-LOTT-uh-mee) is a procedure in which part of the "capsule" of scar tissue surrounding a breast implant is removed or the tissue altered. Capsular contracture occurs when scar tissue forms around breast implants and occurs in 10.6% of breast implant patients. 28 year old female patient presented to the office concerned with her breast augmentation surgery done in Georgia on 06/2015. Patient stated her left breast was tender to touch, hard, and sitting higher than right breast. Initially patient had two different size breast. Patient had round high-profile silicone implants. 425cc on the right and 375 on left breast. Left breast implant style remained the same for revision surgery.
More
Left Implant Exchange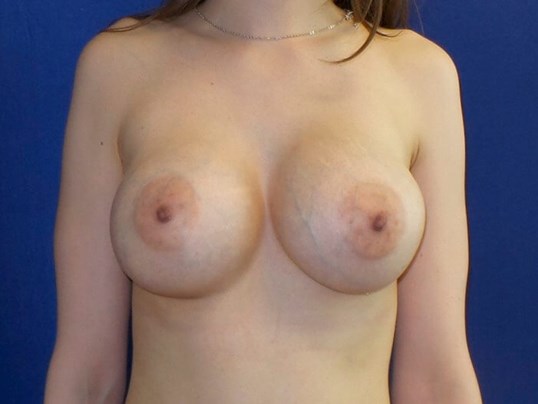 Left Implant Exchange with Capsulotomy Subpectoral Breast Augmentation More
Location
If you are having issues accessing content on this website, please call 703-782-8200 for assistance.