NOVA Patient Restores Volume With Breast Augmentation (No Nipple Reduction)*
Procedure Details
Dr. Mountcastle, Double Board Certified Plastic Surgeon of Northern Virginia works with many different patients and requests, all with varying needs. Every case is different and he makes certain each patients individual requests and desires are heard and met. This patient in her mid 30s was concerned with the overall loss of volume in her breasts after breast feeding her second child. She expressed to Dr. Mountcastle that she simply wanted to restore overall volume of the breast, and not completely change the look of them. Since the patient was happy with her areolas and nipples, we opted for a simple breast implant to best serve her requests. The patient went from a 34B to a 34C by a 339cc style 20 high profile silicone implant t0 bring back the volume to the upper pole. The implants were placed under the muscle (or sub-pectoral) to give our patient a more natural look like she desired.
More
Rounder & Fuller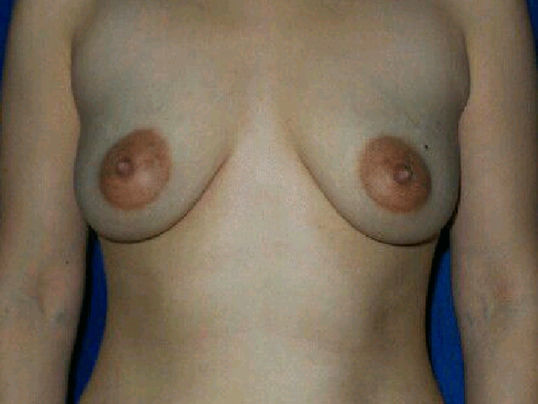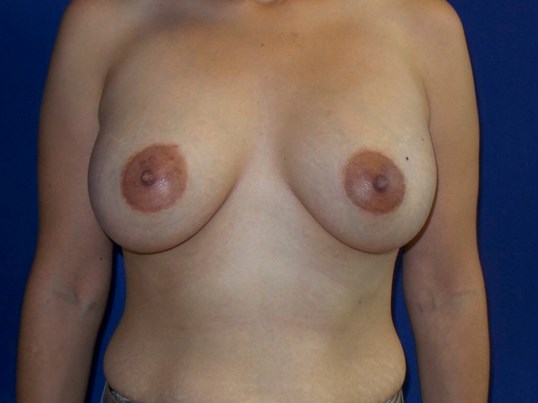 Breast shape is overall fuller, rounder, and EXTREMELY natural like the patient had requested! Her breasts do not look like they are hanging on her chest anymore, and she feels much better that she has size and fullness back. More
Volume, Volume, Volume!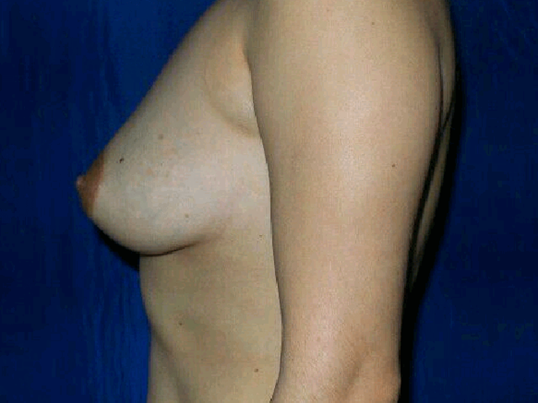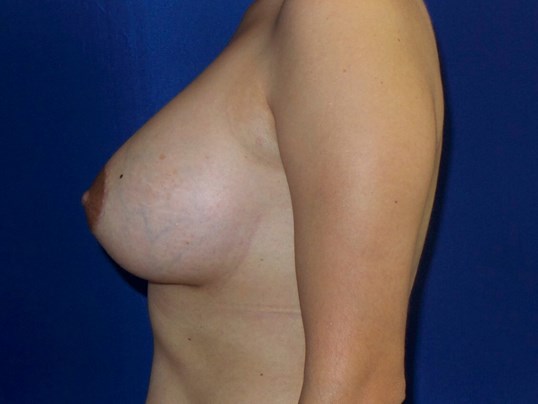 Dr. Mountcastle added volume, but as you can see the implants were set in methodically under the muscle so that after they are sitting naturally in the breast pocket. There are no high riding implants or bulging in this patients case. More
Right Side Volume Increase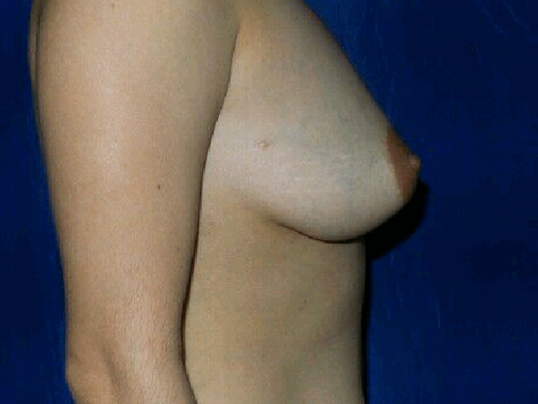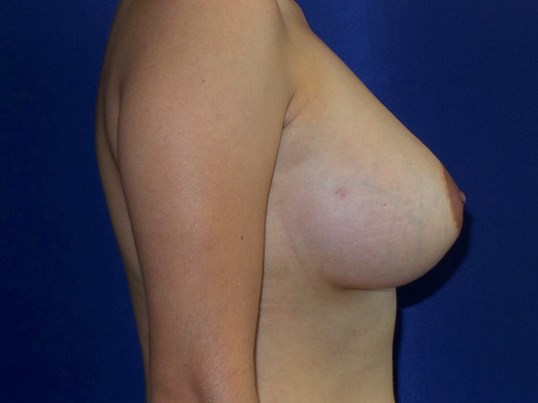 Before, the breasts look deflated and slightly squished. Post-surgery, her breasts look more shapely and have a natural plumpness to them. She was so thrilled that Dr. Mountcastle was able to provide the exact results she was in search of! More
Location