Virtual Reality Before and After BAM with Dr. Timothy Mountcastle*
Procedure Details
This patient was looking to increase the size of her breasts to help restore volume and have breasts sit higher on chest. The patient was able to take advantage of our 3D Virtual Reality technology by Crisalix, that allowed her to see a simulation of her breasts before and after surgery. After comparing a 200cc Allergan implant to a 375cc implant, the patient ultimately went with the 375cc to achieve the desired outcome. While she was in office, she was able to wear our 3D goggles to view the implants in her breasts at all different angles. Once she left, we sent her the 3D images so she could have it at home to show family and loved ones. She came in 2 months postoperatively and was exceptionally happy with her results, feeling confident about her decision every step of the way!
More
3D Image Before and After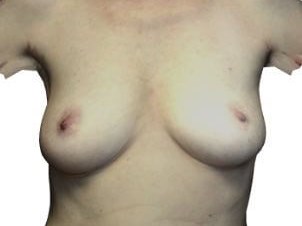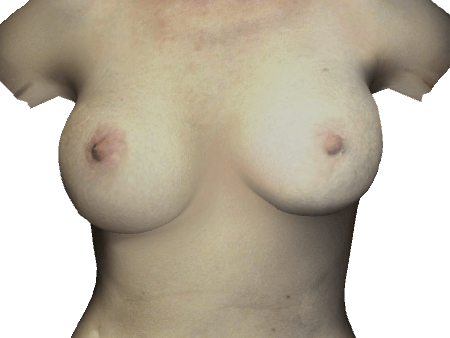 Here is the simulation we provided our patient during her consultation for a breast augmentation. We did a body scan with our state-of-the-art software that created a 3D image of her breasts. From there, we added different size implants and manipulated her 3D image to give her a realistic simulation of her ideal breasts post-surgery. The right image simulates her breasts with 375cc implants, which our patient ended up choosing. More
CRISALIX BEFORE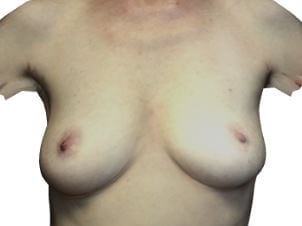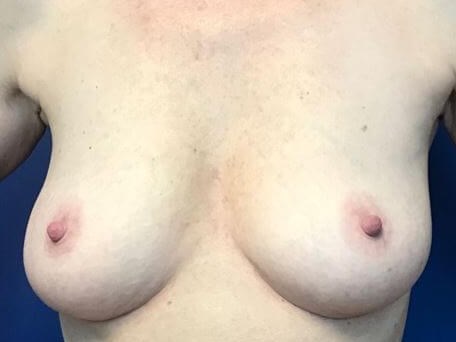 The left is the Crisalix before image, and on the right is her real-life before image. Note the patient's shoulders in the right image are slightly slanted and turned away from the camera. More
CRISALIX AFTER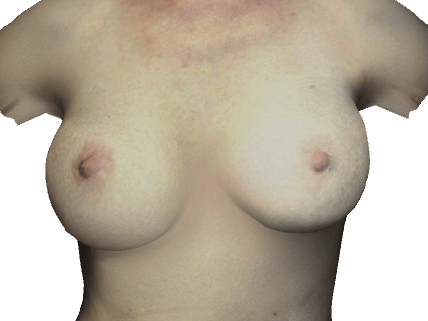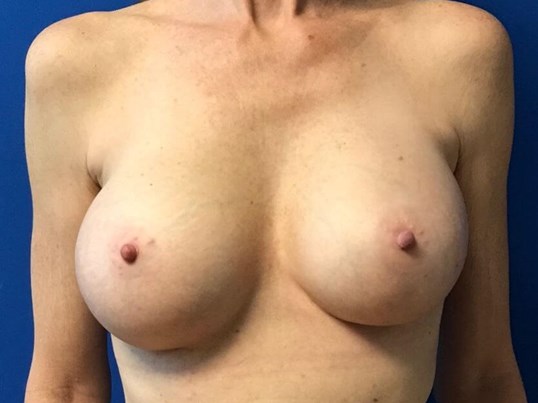 The left image shows the 3D rendered image of the patient with 375cc implants in, and the right image is her real-life image of the breasts with the 375cc implants in post-surgery. Please note the shadowing slightly distorts the image. More
Reality Before & Afters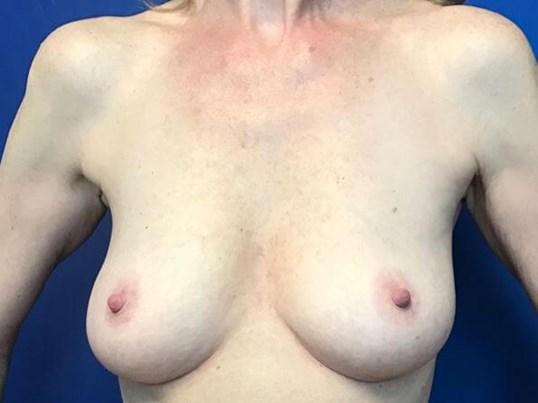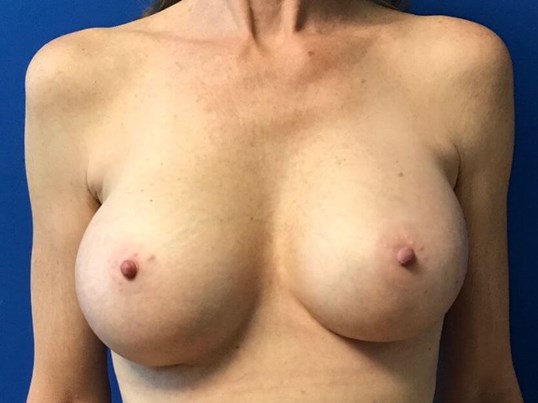 Here are the patients standard before and after photos. The photo on the right is 2 months post operatively. More
See your new breasts before your very eyes! Come in for a consultation to see your ideal shape and size with Dr. Mountcastle. Leave the office knowing what to expect and an image on-hand to refer to.
Location