Breast Reduction*
Procedure Details
Breast reduction completed at Fair Oaks Hospital with 800 grams of tissue removed from bilateral breasts. No healing issues post op and patient returned to work 5 days after surgery. Patient went from a DDD cup size to a D.
More
Front View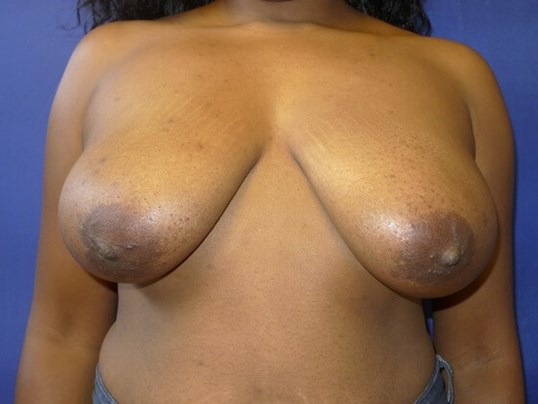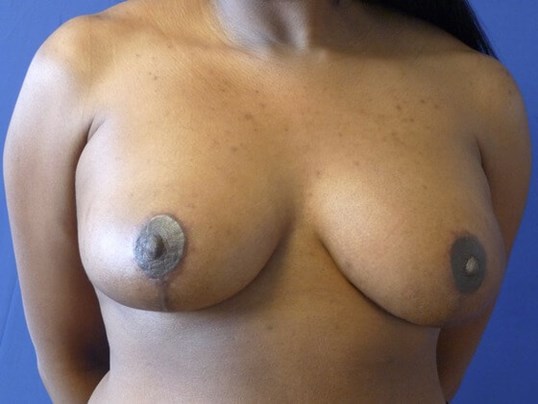 Dr. Mountcastle took out a significant amount of excess breast tissue here. Please note in the after picture her shoulders are not even, which can distort the accuracy of your view. More
Location
If you are having issues accessing content on this website, please call 703-782-8200 for assistance.