Ashburn Virginia Breast Reduction*
Procedure Details
29 years old female patient came into our office feeling helpless with her 36DDD/E breast. Patient was suffering from lower back pain, ptosis and hypertrophy of breast. Women who have large breast like the patient above find it difficult to do daily taste due to the weight of breast. This patient was pleased to have found our office, Dr. Mountcastle is one of the few plastic surgeons who accept medical insurance in our area. It was our pleasure to have assist this patient and increased her quality of life. * Pictures were taken 3 weeks post op surgery at her suture removal.
More
Front View Breast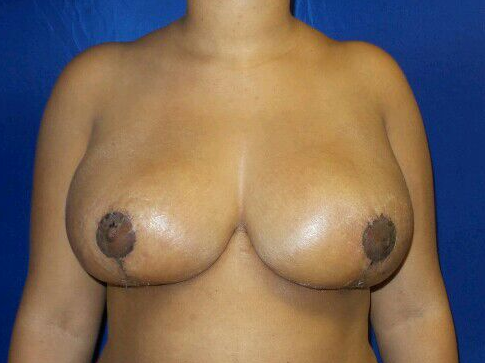 Pictures were taken 3 weeks post surgery. Patient is healing at a fast pace. Dryness is normal due to the healing of the breast. More
Hypertrophy of breast: The grow of abnormally large organ or tissue.
Ptosis: Dropping or sagging of breast.
Location