Bilateral Reduction Mammoplasty and Lift for Patient with Uneven Breasts*
Procedure Details
There are many reasons patients seek breast reductions including complaints of bad posture, severe back pain, shoulder pain, neck pain, rashes underneath breasts, tissue breakdown (open sores), and shoulder grooving (indentation caused by bra use due to heavy breasts.) Our patient experienced back and neck pain, and wanted to have the opportunity to make her breasts even. After her surgery, the breasts and areolas are smaller, they sit higher up on her chest, and are much more symmetrical than before. Her scarring will continue to improve over time with the help of scar creams, and we will see her back in another month to check on the progress.
More
Uneven Breast Reduction & Lift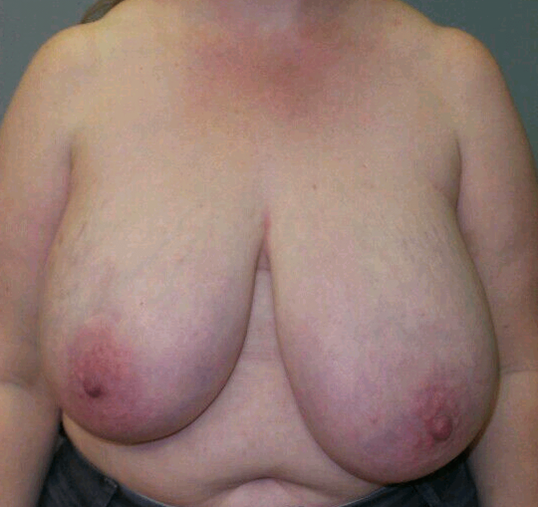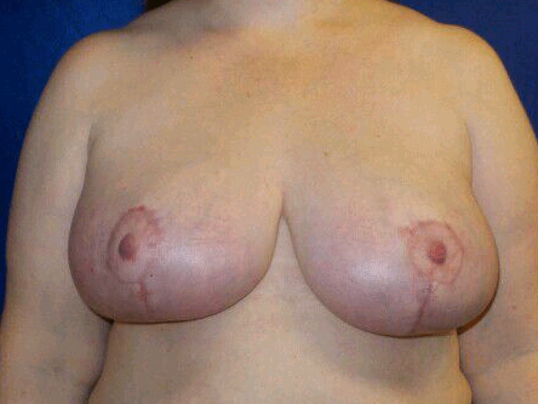 Symmetry is one of the hardest things to accomplish in plastic surgery. All reductions are done by weighing the tissue removed and reducing the same amount of tissue on the other breast if they are the same size. If they are different sizes like the pictures displayed above, the surgeon must estimate the weight of the additional tissue needed to be removed. As you can see in this picture the grams of removal on left and right breast are fairly close. More
We like to call breast reductions a trade-off procedure; meaning you get smaller, perkier, lifted breasts for a few scars. However, with the help of scar creams, the redness in the scar will fade with time if the proper care is given to your breasts during the healing process. We sell scar creams in different sizes conveniently out of our office, and we always go over how to help reduce scarring. Be advised that scars and sun exposure DO NOT MIX.
Location