Lipoma Removal*
Procedure Details
Mass removed from patients upper left leg. At first this mass was difficult to find via palpation/ manipulation of muscle. At our office we love offering convenient services to our patients. With the help of our wonderful ultrasound tech - Frances Flanagan, we were able to locate this fatty tumors that was deep within the tissue and above the muscle, allowing us to successfully removed this mass. Results shown only five days after mass removal.
More
Left Upper Knee Mass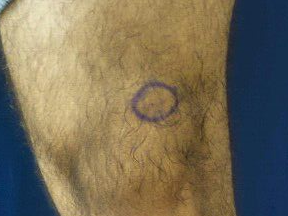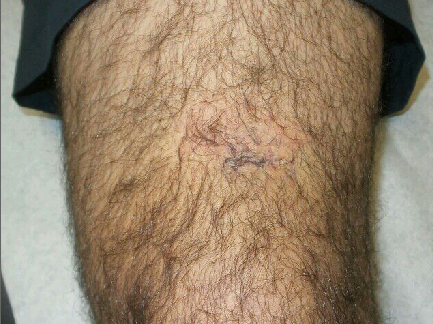 Post op pictures show a brown discoloration, this can occur when removing the steri-strip (paper like band-aid that protects sutures) when applied with mastisol (liquid skin adhesive). More
Location
If you are having issues accessing content on this website, please call 703-782-8200 for assistance.