Skin Lesion Excision of Forehead*
Procedure Details
Female patient present to the office with her daughter who was concerned of her mothers mole that began as 1 cm and grew over a period of 10 years to the above size. Patient family main concern was getting a diagnosis of lesion.
More
Skin Lesion Excision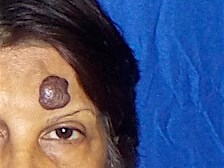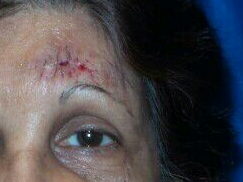 Post operative scar was still healing when the picture was taken. More
Location
If you are having issues accessing content on this website, please call 703-782-8200 for assistance.