Botox to Glabella To Correct Premature Wrinkles at Northern Virginia Medical Spa*
Procedure Details
This patient came to our Medical Spa in search of a solution for her unhappiness with the early appearance of her 11's. Patient was in her mid 20s, and her lines became prominent when the muscle was being flexed. 11's, or frown lines, are the two vertical lines that form between the brows when the eyebrows are furrowed. Excessive squinting can also cause 11's to become more prominent and lead to static visibility at rest. This treatment was done as a preventative measure to keep 11's dynamic and avoid them from being visible at rest. We ended up treating the patient with 15 units of Botox, and this softened the look of the 11's when the muscle was active. She was pleased that the Botox injection successfully accomplished the results she was looking for.
More
Fountain of Youth!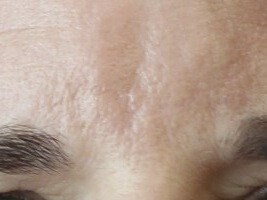 The Botox used in this patients treatment dramatically improved the look of those young wrinkles. While they were not severe, they were noticeable and undesirable to our patient. She was a good candidate for Botox and her results show a marked improvement! More
This is a patient in her mid 20's who was unhappy with the appearance of her 11's when she exaggerated the muscle. This treatment was done preventative to avoid the 11's being visible at rest. 15 units of Botox was injected into her glabella. The results? Smoothing, smoothing, smoothing! We love her new look and most importantly, she does!
Location