Fillers of Cheeks, NLF, Lips*
Procedure Details
57 year old female patient came into our med spa to educate herself on our options available for her and her needs. Patient was unhappy with the appearance of her cheeks, nasal labial folds, and lips. Patient stated her cheeks appeared sunken in, dislike how noticeable her nasal labial folds, and her strong desire for fuller lips.
More
Fillers of Lips, NLF & Cheeks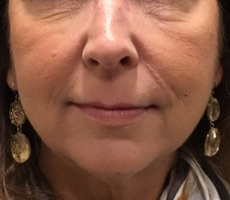 Restylane silk is a subtle enhancement More
Location
If you are having issues accessing content on this website, please call 703-782-8200 for assistance.