Steroid Injection And Excision for Keloid Removal*
Procedure Details
This patient was treated with multiple injections pre and post excision. In some cases one must maintain with steroid injection to prevent the growth of a new steroid from forming.
More
Right Cheek View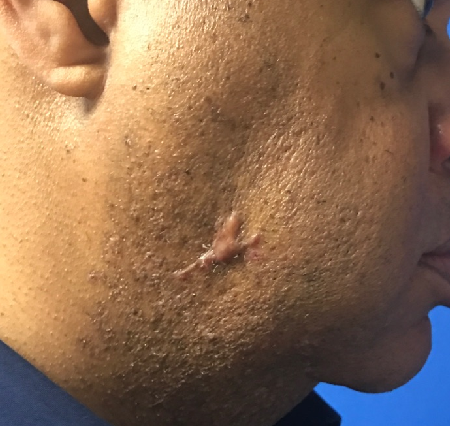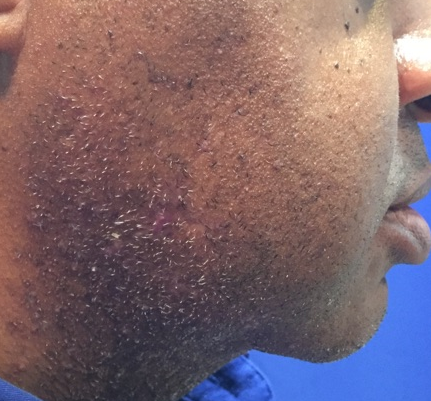 3 course of antibiotics was done for this patient in a span of 3 months. More
Location
If you are having issues accessing content on this website, please call 703-782-8200 for assistance.