If you suffer with cellulite, you may be dieting and exercising in hopes of eliminating cellulite. In reality, your weight is just one of the many factors that contribute to the condition. Hormones, genetics, metabolism, and the thickness and color of your skin all effect the development and appearance of cellulite.
Now, a revolutionary new laser-based cellulite treatment is available. At Mountcastle Plastic Surgery, we are proud to offer Cellulaze™ to our patients in Northern Virginia. Schedule an appointment with us today to learn more.

Cellulite is an unwanted texturing of the skin that occurs when pockets of fat begin to push against the surface of the skin, particularly in areas like the thighs and buttocks. Weight loss may improve the appearance of cellulite, but will not get rid of it entirely. Ultimately, cellulite is not caused by fat, but by the connective tissues that surrounds the fat. As we age, these tissues become more rigid and inflexible, causing normal fat deposits to become more visible just under the surface of the skin.
Because even very thin women have natural fat deposits, they can also suffer from cellulite. If you have thin or pale skin, you may have more visible cellulite than women with thicker or darker skin.
Reviews
"This review only contains a rating"
- S.A. /
Google /
Aug 24, 2016
"Meredith was such a help with her explanation of treatments and what would be the best for me. I felt totally at ease and confident with her."
- K.O. /
Yelp /
Jul 20, 2017
"First time with fillers and Botox. Meredith did a great job and made me feel comfortable. I love the results!"
- M.S. /
Yelp /
Jul 17, 2017
"Everyone is always welcoming.  Meredith and Amy are both kind and listen to all my questions and concerns. Great results."
- E.S. /
Yelp /
Jul 14, 2017
"Very prompt, answered all my questions, and did a great job!"
- S.L. /
Yelp /
Jul 07, 2017
Previous
Next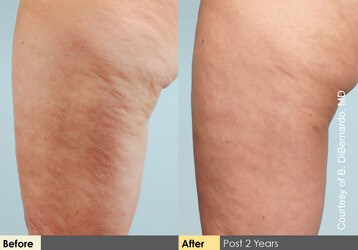 Cellulaze™ is a minimally-invasive body contouring procedure that actually removes fat from underneath the skin, similar to Smartlipo Triplex™. Using high powered lasers, Cellulaze™ liquefies fatty deposits, which are then drawn out of the body.
During the Cellulaze™ procedure, Dr. Mountcastle will anesthetize the treated area and make miniscule incisions in the skin. A small tube containing the SideLase3D Cellulaze™ laser fiber will be inserted through these incisions. Gentle laser therapy will be used to melt the fat deposits, break down the rigid bands surrounding the fat, and stimulate the production of collagen to make skin thicker and firmer. The liquefied fat will be removed before the incisions are closed.
The entire procedure can typically be completed in under an hour-and-a-half, and most patients are able to return to work after a day or two. Following your procedure, you may experience some bruising and minimal discomfort. However, you should also notice immediate results and reduced cellulite. The full results of your procedure will continue to develop over the next three months to a year.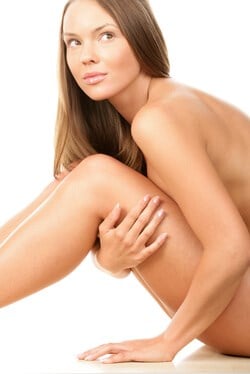 Cellulaze™ has become an increasingly popular procedure because of its simplicity and success rates. By targeting the actual fat structure underneath the skin, Cellulaze™ actually breaks down and removes cellulite, rather than simply trying to cover it up. The procedure offers many additional benefits, including:
Minimal discomfort
Brief downtime
Very low risk
Long-lasting results
Improved self-confidence
For most women, self-assurance is the greatest benefit of the procedure.
Plan Your Procedure
Average Cost

$5,500

-

$7,500
Contact Us
Learn More about Cellulaze
To find out more about how Cellulaze™ can help you get rid of your cellulite, or to determine if you are a good candidate, contact Mountcastle Plastic Surgery today. We will be happy to answer all of your questions.