Medical Spa and Laser Center Specials
Medical Spa and Laser Center Specials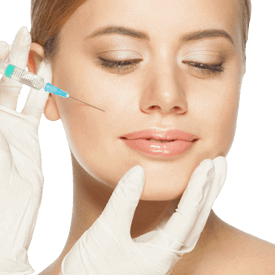 Botox Happy Hour
$10/Unit (Reg $12)
Mondays & Wednesdays in March
Book online with our Black Diamond Injectors (top 1% nationwide)!
Amy: https://healow.com/apps/provider/meredith-west-47621
Meredith: https://healow.com/apps/provider/amy-herrmann-1115047

Kybella
$999/Treatment (Reg $1200)
It's back after being back ordered by Allergan due to such high demand! Ditch your double chin this year!
Learn more about Kybella!

Juvederm/Restylane
$525/1 Syringe (Reg $550)
$999/ 2 Syringes (Reg $1100)
Replenish lost volume and improve the outer appearance of the skin! Most commonly treated areas include "smile lines", around the mouth, lips, under-eye hollows, cheeks, chin, and jawline. Lasts 6-9 months!
Learn more about filler!

Voluma
$700/Syringe (Reg $800)
Designed to instantly increase volume and lift to the cheeks for a more youthful face.
Results are immediate, and can last up to 24 months!
Learn more about Voluma!
Contact Us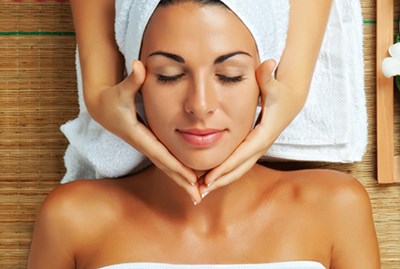 The Pot Of Gold Treatment
$585 (Reg $850)
Rejuvenate your face and decolletage with Micro-needling with FDA approved SkinPen and Platelet Rich Plasma (PRP)! AKA "The Vampire Facial" made famous by Kim Kardashian! Reduce signs of aging by stimulating collagen with your skin's natural cell repair process. PRP penetrates into the pinpoint wounds, helping to nourish the skin, and smooth out fine lines and wrinkles like never before!
Learn more about The Vampire Facial!

Luck Of The Irish
$575 (Reg $700)
Treat sun damage, rosacea, acne scarring and smooth your skin texture all at the same time with this treatment that combines an IPL photofacial with the Clear and Brilliant "Baby Fraxel" laser for your face and hands!
Learn more about laser treatments!

4 Leaf Clover Facial
$150 (Reg $200)
Extractions, exfoliation, relaxation and peel for face & neck! Luck you!
Learn more about our facials!

Lucky You! Perfect Peel!
$275 (Reg $295)
One of the best chemical peels on the market! Great for melasma, sun damage and rough skin texture! Some recovery time is needed post peel!
Learn more about The Perfect Peel!
https://youtu.be/7SqWNh1NqcM

Coolsculpting
25% Off + Instant Rebates + Use or earn Brilliant Distinctions points
Stubborn fat has met its match!
Learn more about Coolsculpting!

Laser Hair Removal
Bikini - $675 for 6 treatments (Reg $800)
Underarms - $575 for 6 treatments (Reg $700)
Upper lip & chin - $525 for 6 treatments (Reg $650)
Learn more about laser hair removal!
*Valid through 03/31/2019
Contact Us