Patient Gets an Arm Lift that Delivered Firmer, Younger Looking Arms!*
Procedure Details
This patient in her late 50s came to our office in Ashburn with the chief complaint of dissatisfaction with her sagging underarm skin. Her arms were aging, but faster than her face and other parts of her body which made her feel a disconnect across her body. She wanted to get rid of the bumps and lines that form as gravity takes over and brings skin down. Our solution? An arm lift, or brachioplasty. Dr. Mountcastle was able to successfully tighten skin and take years off of her arms by utilizing this type of surgery. All of those bumps and wrinkles nearly completely disappeared after her surgery, and she had achieved the look she had been wanting for years!
More
Left Arm View One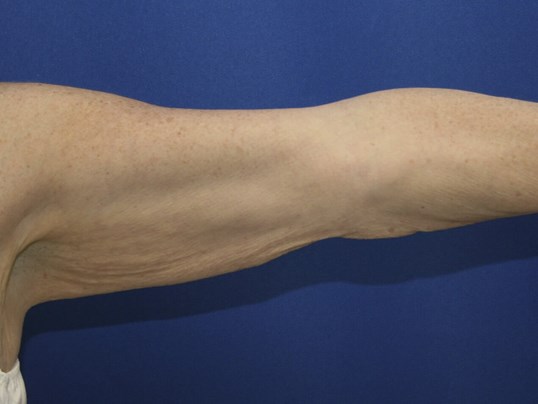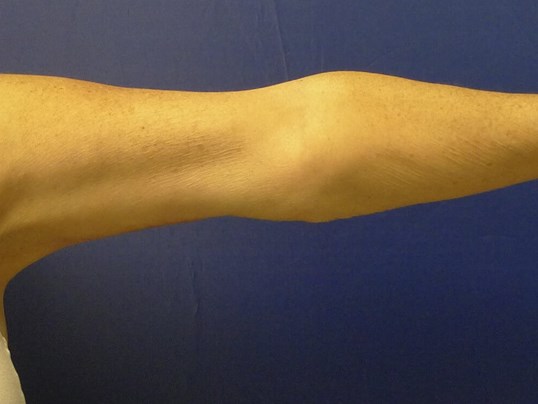 The skin on the left is the type of skin many women get as they arrive in their 40s and 50s and begin to go through the many cycles of aging. An arm lift can tighten up that skin that slips away with youth, and restore the firmness. More
No More Hanging Skin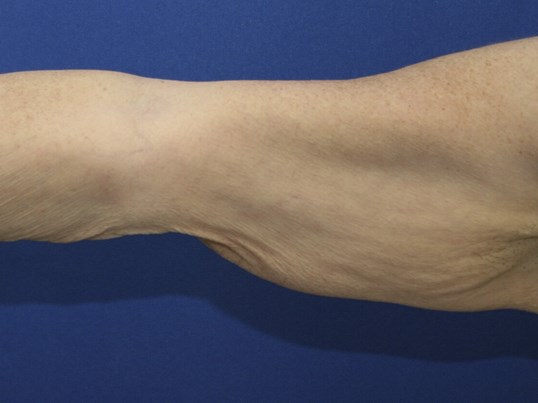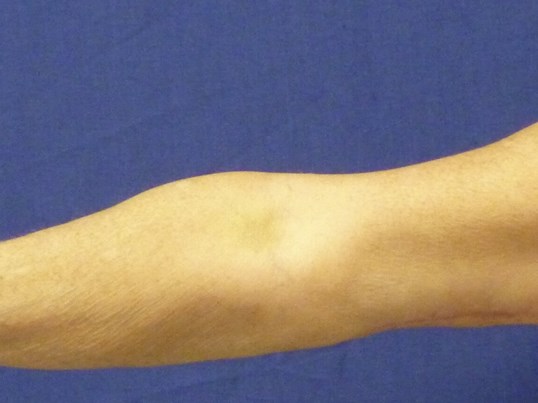 This arm had amazing results, as you see the waves and bumps that once hung with the skin have been completely removed in surgery. She was ecstatic with her new size and impressed with final after results! More
Dr. Mountcastle offers several options for surgery scars post-operation. One option that we recommend for patients is using a scar cream that we conveniently sell out of our office. Another alternative is steroid injections to the treated area. Dr. Mountcastle will diagnose the best option for you!
Location