Incredible Results from Arm Lift (Brachioplasty) by trusted NOVA Plastic Surgeon*
Procedure Details
This patient came to our office displeased with the way her skin was aging in her tricep area. As she got older, the skin began to naturally sag and droop beyond her comfortability level. She had tried exercise and diet but her case was hereditary, which made it unfixable by changing diet and workout levels. This patient had an average weight to begin with, so there was not much that could have been done to avoid the issue. After discussing with the patient, herself and Dr. Mountcastle decided to move forward with a Brachioplasty, as it aligned with the best treatment option for the desired results. After she came back in for her post-op appointment, we were happy to see a new glow to her smile and a confident stride as she walked out thanking the office for providing her with a solution once and for all!
More
Right Arm Transforms!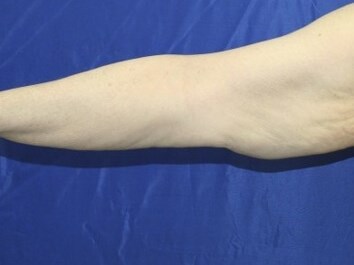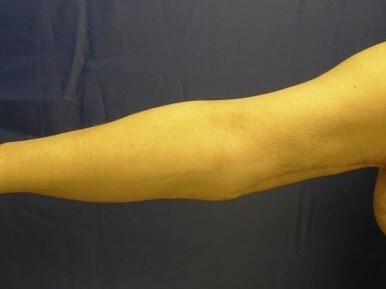 The skin here looks significantly tighter, as the bumpy skin was removed and youthful arms were restored. More
Thinner, More Youthful Arms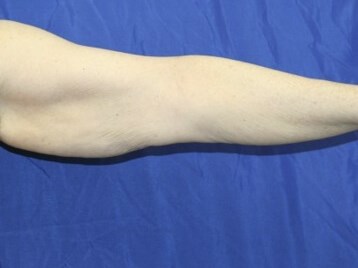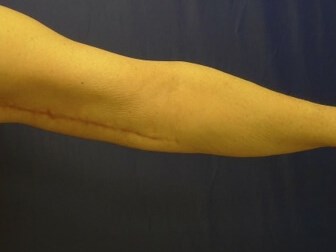 The extra slab of skin shown before was a hereditary formation, and was easily fixed by a Brachioplasty. Our patient was uncomfortable with the way her arms looked and sought the help of Dr. Mountcastle to achieve younger, slimmer arms. More
Unsightly arm fat is not always caused by poor diet and lack of exercise. It can be a predisposition and a hereditary cause that you cannot avoid! It is discouraging to have no control over an area of your body, especially one that adds years or weight on that don't reflect true numbers. Luckily, there are surgical solutions to these trouble areas that are common, especially in women. Don't let that skin "hang" out any longer! Let Dr. Mountcastle help fix your trouble areas!
Location