SmartLipo Triplex Laser Liposuction and Cellulaze Slim and Smooth Out Cellulite!*
Procedure Details
This patient came to Mountcastle Plastic Surgery & Vein Institute to express her dissatisfaction with the cellulite and excess fat in her upper thigh region. Dr. Mountcastle prescribed the perfect solution for our patient's concern that would combine two excellent methods of Laser Liposuction with Cellulaze in one procedure. Using both procedure techniques together would provide ideal results that would slim and tighten the skin in the designated problem areas. Dr. Mountcastle treated our patients upper inner and upper outer thighs including the right buttock to achieve the desired results. After the patient was numbed in the regions to be treated, the procedure began with SmartLipo Triplex Laser Liposuction of the upper inner and outer thigh areas. After Dr. Mountcastle had completed his unique 5-step process, he switched gears to begin the Cellulaze portion of the procedure. The procedure was done in-office over a 3-hour timespan. Dr. Mountcastle and his nurses made sure she was comfortable during her entire procedure, and post-operatively. She came back and was exceedingly pleased with her results and treatment throughout the entire process. She now comes into our Medspa to take advantage of some of our great specials, and never forgets to stop by our office to say hello!
More
Slim and Smooth!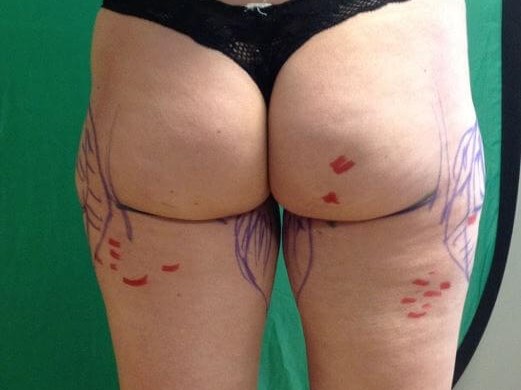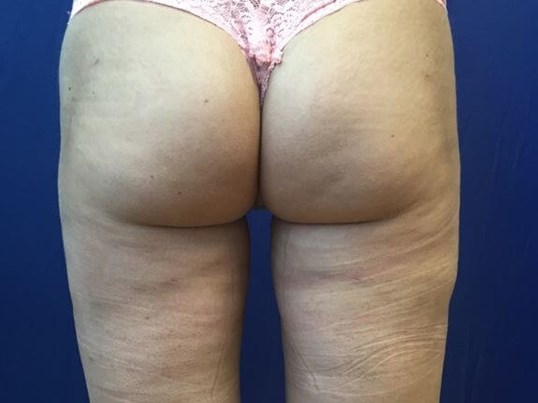 Before, you see our patient has excess fat that protrudes from her outer thighs, and she lacks the desirable thigh gap on the inner thigh region. Dr. Mountcastle used Laser Liposuction in conjunction with Cellulaze to not only slim down the area but also reduce cellulite and dimpling. You can see the procedure left her thighs looking proportionate, and smooth to give her frame an overall slimmer and healthier look. She was so pleased that Dr. Mountcastle could achieve the results she had been searching for! More
Cellulaze is an FDA approved laser treatment that helps to rid dimples or cellulite. The laser cuts through the cellulite's fiber bands to remove the divots in the skin. Call Dr. Mountcastle's office to inquire more about Cellulaze and see if it could be the right option for you!
Location