Hand Surgery*
Procedure Details
Ganglion cyst commonly occur in the wrist due to repeated bending motion. These non-cancerous masses do not cause pain unless it's putting pressure on a nerve, if that occurs you may experience tingling, numbness or weakness.
More
Right Wrist Ganglion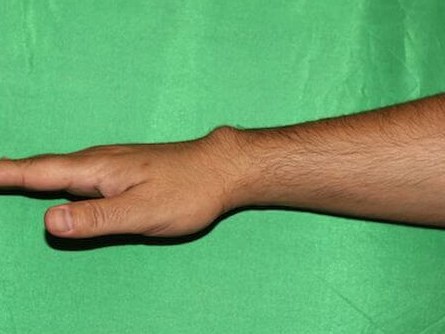 Ganglion can range in sizes. Typically they are removed when they start to cause symptoms. More
Right Wrist Ganglion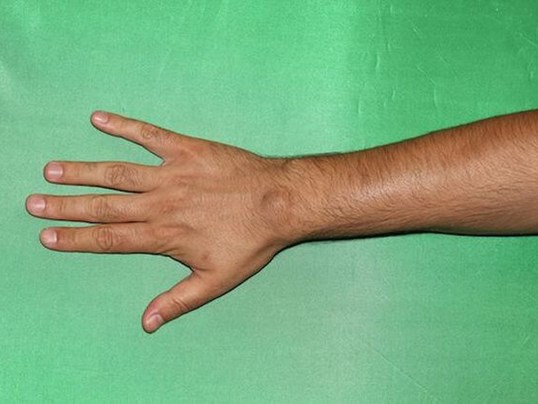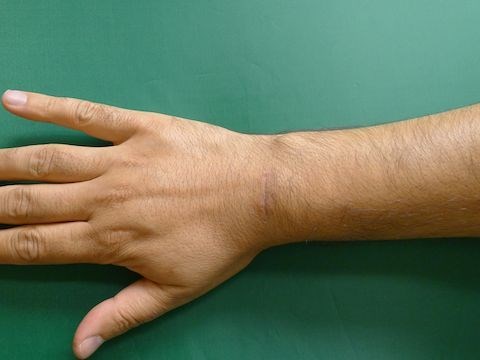 Minimal incision following ganglion cyst removal. More
Office Procedure vs Hospital
Ganglion cyst are only removed in a hospital setting due to the ulner and medial nerves location. These nerves are escential to the function of ones hand.
A splint must be worn for one week post operativly. This procedure is done in an outpatient setting.
Location