Arm Lipo to Correct Drooping Skin after Weight Gain Post-Pregnancy*
Procedure Details
This mother in her 30s watched as her body made a downhill change after her second pregnancy, which many women complain of after giving birth. This patient had a small physique and was relatively slim everywhere else on her body, but her arms were holding extra weight that didn't react to her lifestyle changes like the rest of her body had. She told Dr. Mountcastle her concerns and her interest in Arm Liposuction and it was a consensus that this would be the right treatment option for her! The doctor performed the procedure right out of his Ashburn office where she was under local anesthesia and had no discomfort. She was out of work for 3 days and was up and ready to go after her minimal downtime! We had her come back to the office one-week post-operatively to check on the progress, and her results ultimately turned out beautifully! The procedure was a perfect match for our patient, and she finally felt like she had her arms back!
More
Tighter Arms Can Be Yours Too!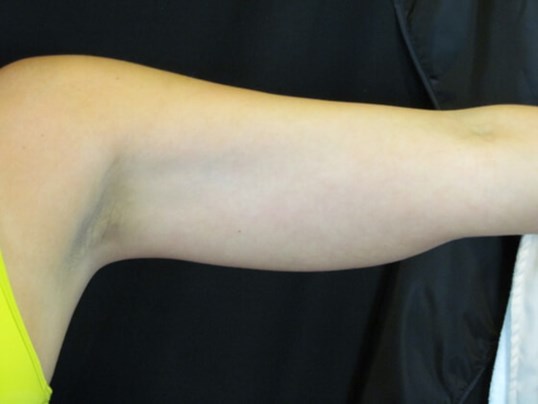 This patient shows the left arm before and after arm liposuction, and it's easy to see the improvement in overall firmness. The tricep skin no longer sags and the SmartLipo allowed the area to become more contoured. and defined! More
Thinner and Feeling Better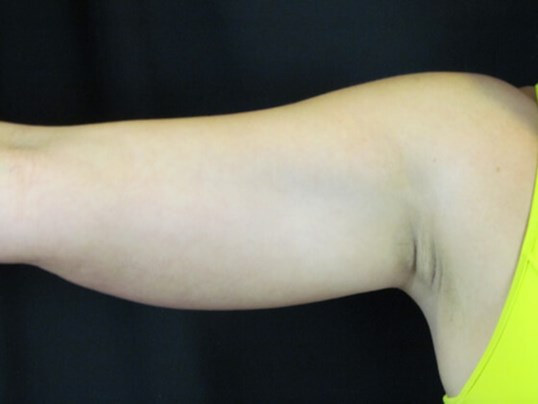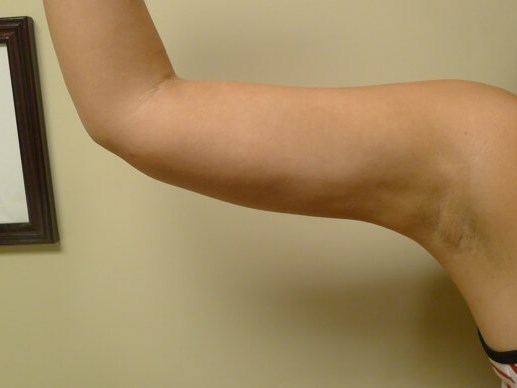 Our patient was so pleased with the results! She used to hide her arms under long sleeves and now she can flaunt them proudly after her procedure with Dr. Mountcastle! More
Postpartum weight loss can be difficult for many women. As you age, metabolisms start to slow down, making it harder to lose weight. You must work that much harder and become that much more rigorous in your health and lifestyle routines. Furthermore, when you add a newborn into the mix, it's hard to find the time to focus on yourself. Even after adjustments in lifestyles, weight can still linger on certain areas of the body, and especially on the arms of women. Dr. Mountcastle offers minimally invasive alternatives when lifestyle change is not enough. Consult with him today about treatment options that could be right for you!
Location