Slimming by Liposuction of the Abdomen and Flanks to Patient in her 40s*
Procedure Details
This patient came to Dr. Mountcastle seeking answers on how she could achieve the body she had always hoped for. The patient was in her early 40s and did not want a stick thin figure, or any surgery that would not match her natural genetics. She wanted to slim down, but emphasized the importance of maintaining a body type that was age appropriate. All she hoped for was her shirts to not fit as tightly around her belly, and her...
More
Coke Bottle Shape from Lipo!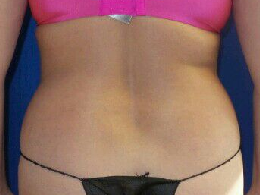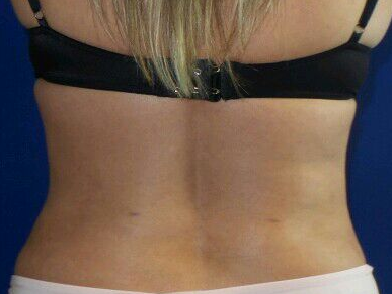 Before, the back looked heavy and swollen, hiding her natural, feminine curves that were once there. After liposuction, she has a slim, trim waist that gives her a beautiful shape that is sexy and body appropriate! More
View 2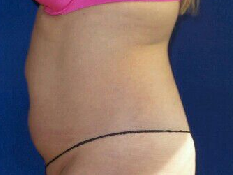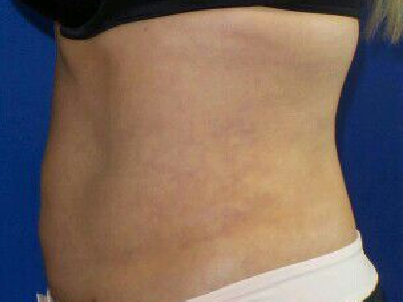 Before, our patients abdomen protrudes and looks bumpy right in the middle section. After lipo, her stomach is almost completely flattened out and does not protruding like before. More
The area on your back under your bra line is commonly referred to as your bra pad. This area is where we can often see impressive results in fat reduction where improvements are dramatic. In this patients case, the creases that are synonymous with bra pads have disappeared bringing out her shape and giving her a natural, feminine curve.
Location