Non-Surgical Skin Tightening for Mother in her Mid 40s at Ashburn Office*
Procedure Details
Some patients, like this one, are discouraged to do something as simple as putting on lipstick. Lipstick draws attention to the bottom half of her face, and she could no longer enjoy one of the simple pleasures of being a woman. This patient came to see Dr. Mountcastle, and together they decided Laser Liposuction utilizing the Precision TX laser was an optimal treatment. She came in on a Monday morning, and the procedure was completed in less than 30 minutes. Our patient walked out of the office and drove herself home, and was free to return to work the following day. Patients are required to wear a compression wrap for 7 days, so it is up to the patients discretion whether or not they want to return to daily activities, although it is safe to do so. The treatment was done in our office conveniently located in Northern Virginia, making our patients commute quick and painless! And you can see after- our patient is feeling confident and more comfortable than ever wearing her favorite lipstick again!
More
Side View of Neck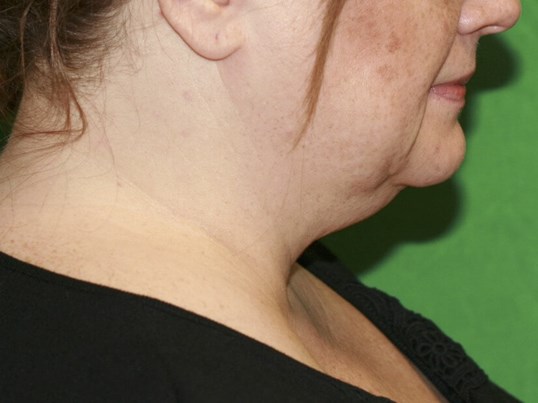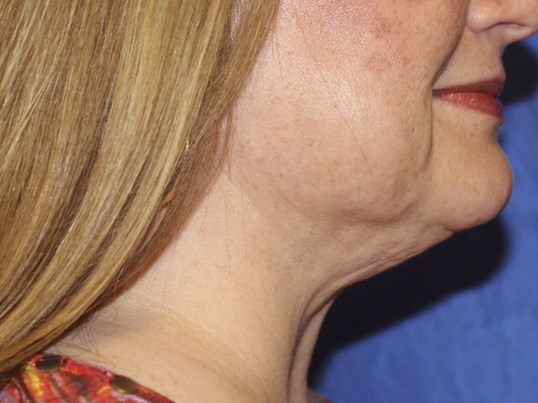 Before the procedure, our patients neck rolled off the chin. There was definition, but in a way that made everything around the chin look heavier. After, she had a more defined neck which complemented her chin nicely. More
Front View after Liposuction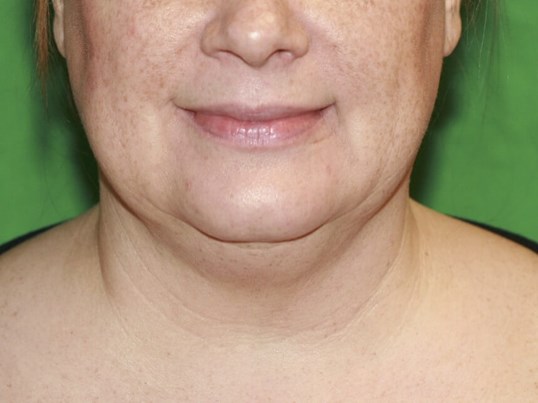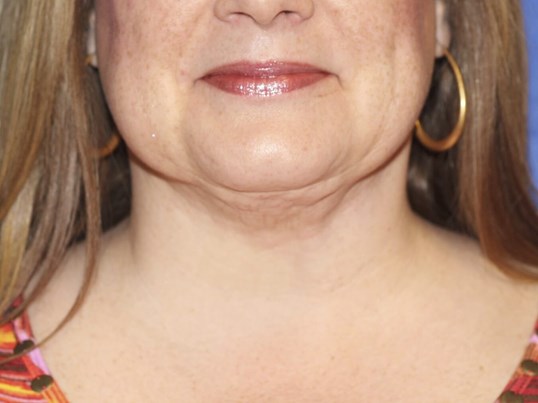 After, you see the neck is tighter and has less of a "bulging" effect. You can see after our patient is back to wearing lipstick again, showing her reinstatement of confidence! More
Precision TX- What to Expect
Submental Liposuction (Lipo of the chin) addresses those troublesome areas that do not typically respond well to diet and exercise such as chin, neck, and jowls. These areas rarely show improvement even when incurring significant weight loss. The Precision TX laser was designed to tackle these exact trouble areas that cause concern to thousands of people every day. Laser Lipo is done under local anesthesia, and patients are able to walk out and drive themselves home after the completed procedure. The procedure lasts anywhere from 15 to 45 minutes, but because of the nature of the treated area the procedure tends to swing on the shorter side. Patients are required to wear a compression garment around the treated area for minimum 7 days after treatment, but are allowed to return to work if they desire.
Location