Newly Defined Neck after Liposuction in Chin Area under Dr. Mountcastle's Care*
Procedure Details
This female patient came to our office concerned about her extra neck fat and skin. She felt that her chin melted into her chest and there was no definition of her neck. She told our office she was tired of her peers thinking she was 10 years older than she really was all due to her troublesome neck. Dr. Mountcastle assured her Laser Liposuction utilizing the Precision TX laser would give her great results that would last a lifetime! Looking straight on at our patient after the procedure, we felt like we were looking at a new person! She finally felt her age and more confident than ever before! Her neck was significantly tightened and removed of the extra fat that was the center of her problems for so many years. Now, she comes into the office occasionally to say hello to our staff and utilize our monthly specials to keep her skin tight and young!
More
Dreaded "Turkey Neck" is Gone!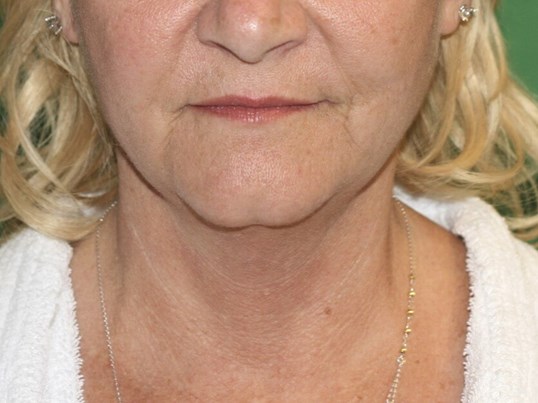 Incredible transformation under the care of Dr. Timothy Mountcastle! Before, our patients neck looked swollen, fatty and lacked definition. After she trusted Dr. Mountcastle to practice his craft on her, she transformed before our eyes! Suddenly, our patent has a jawline, her jowls have tightened, and her neck is defined where you can see the throat. She was ecstatic with her results, as were we to be able to see her overwhelmingly satisfied! More
Drastic Results from LaserLipo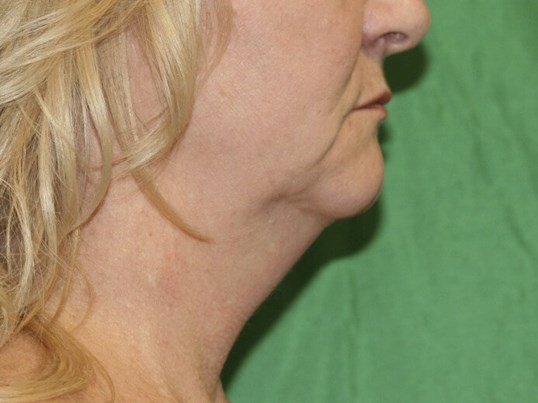 Her chin no longer "melts" into her chest! We see true definition between the chin, neck and chest. Giving our patient a more defined chin and slimmed neck changed her life - and look, forever! More
This is a one time procedure that is minimally invasive, with no sutures required. The laser lipo procedure is an office based treatment, and done right out of our Ashburn location in the heart of Northern Virginia. The downtime for this procedure is one week and includes a head garment in procedure costs.
Location