Precision TX of the Neck Restores a Youthful Profile to 50 Year Old Patient*
Procedure Details
This patient came in for a consultation discussing concerns with his neck that was showing signs of aging from its sagging appearance. He felt it added years to his face and was frustrated with how it affected his appearance. Dr. Mountcastle specializes in laser liposuction and recommended this patient to be the perfect candidate for the Precision TX laser of the neck. The patient was able to have the surgery completed out of the convenience of Dr. Mountcastle's certified surgery clinic, and he was able to leave that same day. When the patient returned for his post operative appointment, he was thrilled to see the side by side images that displayed what a remarkable transformation he had made with the help of Precision TX and Dr. Mountcastle. He plans to have several other liposuction treatments done in the near future given the success he had from his neck lipo treatment.
More
Youthful Neck: Precision TX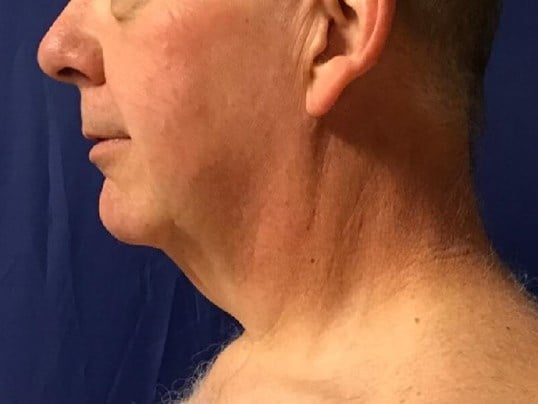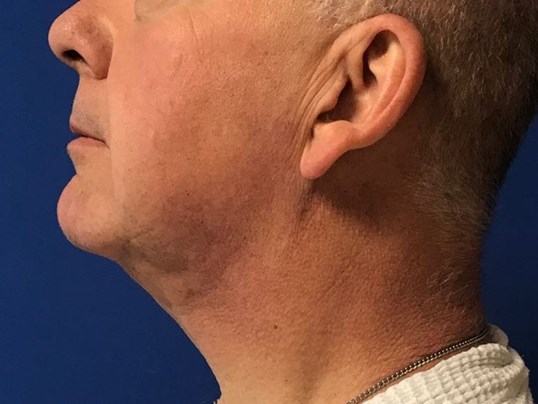 The patient shows drastic improvement after the procedure. His new profile takes years off of him. More
Right View Neck Liposuction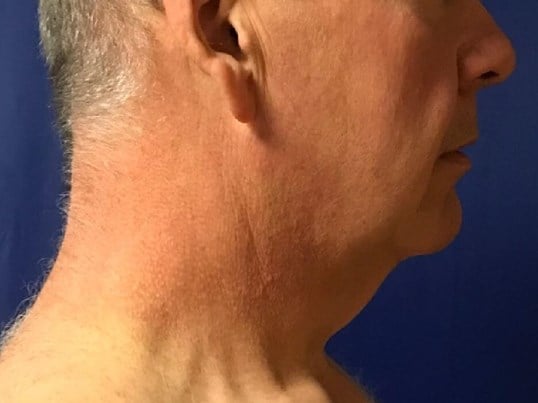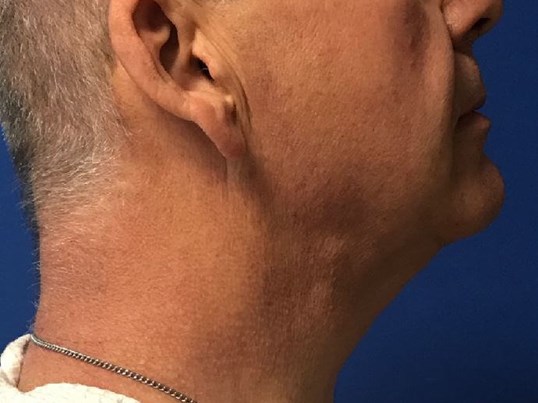 The "turkey neck" that was once there has been nearly eliminated with the use of the precise lasers used in office by Dr. Mountcastle More
This specialty laser is made for more detailed areas that allow the surgeon to work in smaller, more precise movements. Dr. Mountcastle uses General Anesthesia with this procedure where the patient is awake, but not able to feel any pain. This type of "facelift" is an alternative to the more invasive surgical facelift.
Location