Woman Has Full Tummy Tuck Surgery in Northern Virginia With Incredible Results!*
Procedure Details
Wow, what an amazing improvement a full tummy tuck gave our patient! She came to our Northern Virginia plastic surgery center after experiencing weight loss, which left her abdomen in poor condition. A loss of skin laxity and stretched abdominal muscles left her stomach with hanging, loose skin, excess tissue, and wrinkles that could not be hidden or lost without surgical intervention. A full tummy tuck, which places the incision from hipbone to hipbone, allowed Dr. Mountcastle to remove excess fat and tissue, and tighten the underlying muscles to create this outstanding result. Her abdomen looks young, fit, and ready for the summer! She is so excited about her results and we are too!
More
Amazing Results!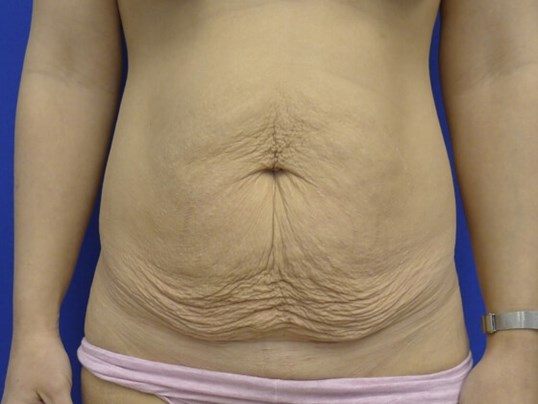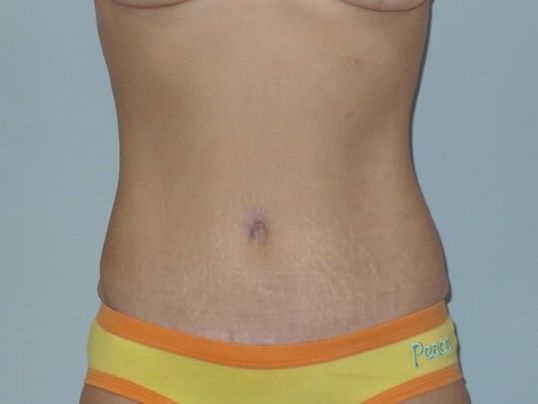 Tummy tuck surgery gave our patient the tight, slim abdomen she longed for after experiencing weight loss, which left her stomach stretched. Full abdominoplasty removed the excess hanging skin, eliminated wrinkling, and tightened the entire abdominal area for a younger, smooth look. She is thrilled with her results! While a full tummy tuck does require a longer incision, it heals very nicely and is hidden behind undergarments as shown in the after photo. More
Tummy tuck surgery can make a significant impact on one's life, especially those who have lost weight and cannot fully enjoy their weight loss results because of loose, hanging skin left behind. A full tummy tuck removed all skin irregularities and gave our client a physique she is very proud of. If you have loose and hanging skin from weight loss, pregnancy, or aging, or simply wish to enhance an area on the stomach that diet and exercise cannot correct, we invite you to call our Northern Virginia cosmetic surgery office to learn about the options available.
Location