NOVA Female Has Full Tummy Tuck Surgery Removing Her Abdominal Apron*
Procedure Details
Our patient presented with excessive skin and fat tissue in the abdomen that created a natural "apron" that began to get in the way of everyday life. Surgical intervention with Northern Virginia plastic surgeon, Dr. Timothy Mountcastle, included an extended tummy tuck, which removed the loose skin deformity and gave our patient a brand new figure. With an incision that extends the length of the abdomen, her stomach now appears flat, tight, and healthy. She is excited about her surgical outcome and can now wear the clothes she was not able to wear before.
More
Outstanding Outcome!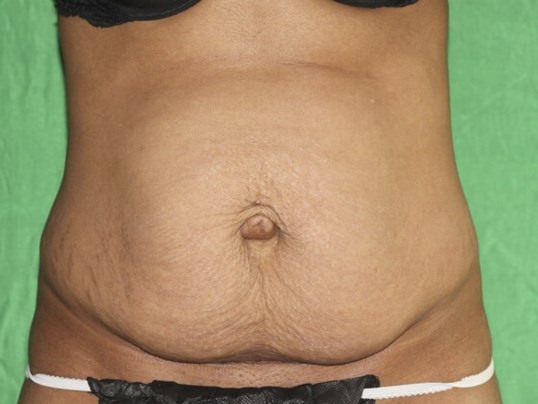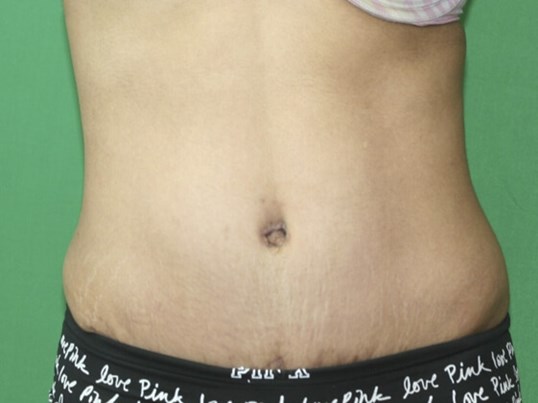 Dr. Mountcastle created an awesome result with extended tummy tuck surgery. Our patient's abdominal "apron" is gone, leaving a smooth, tight skin appearance. During surgery, Dr. Mountcastle is very careful about how he places his incision. Even though this procedure requires an extended incision, the scar is completely hidden under clothing. The excess skin, tissue, and fat are gone, and our patient can live the active life she so desires. More
If you have loose and hanging skin in your abdomen, we invite you to call our Northern Virginia plastic surgery office for more information on how tummy tuck surgery can tranform your figure. Dr. Mountcastle is a skin removal and skin tightening plastic surgeon and incorporates the latest techniques, including liposuction, tummy tuck, and laser to create gorgeous, optimal outcomes.
Location