Breast Augmentation for Young Patient Who Has Lost Her Shape in Mid Thirties*
Procedure Details
This patient in her mid 30s had lost her fullness and shape as she started to climb up in her thirties, and wanted to treat herself to an augmentation to restore her breasts back to a youthful shape. After discussing options with Dr. Mountcastle, she opted for a breast augmentation with Allergan implants to regain the roundness and perkiness of her breasts. Our patient started with a B Cup, and ultimately wanted to increase her size to a Full C/Small D cup. She did not want any adjustments as far as size to her areolas, so the only change in sizing was to her breasts. Her stretch marks were already present from breasts enlarging and then shrinking from medications and previous medical history. Several weeks after the procedure, our patient returned post-operatively so we could evaluate her results and progress. She is loving her results and still comes in the office from time to time to utilize our monthly specials in our Medical Spa!
More
Breasts Regain Shape!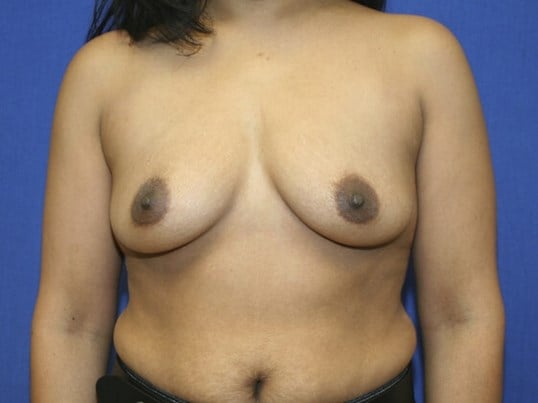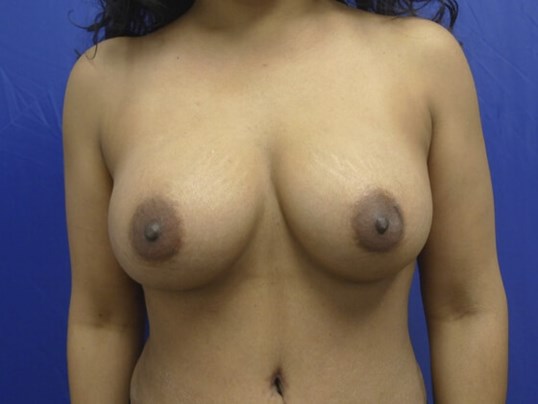 Now, our patients breasts have gone from a solid B to a healthy C/small D cup! She is happy to have not only the larger breast size she desired, but also fuller and rounder shaped breasts that look young and shapely! More
Concerned About Stretch Marks?
In this case, our patient had stretch marks previous to her surgery. However, it is often a misconception that implants can cause severe stretch marks. Generally speaking, stretch marks are not a direct result of implants. However, this is dependent on the size of the implants used and how elastic (or not) your skin is. The pink stretch marks that could occur with larger implants and non-elastic skin are a light pink color, that generally go away with time.
Location