30-Year-Old Ashburn, VA Woman Loves Her Breast Augmentation (A-Cup to C-Cup)*
Procedure Details
During her consultation with our talented, double board-certified plastic surgeon, Dr. Mountcastle, this 30-year-old female in Northern Virginia, expressed her concern for her small breasts, which is medically called micromastia (having small breasts since breast development). She didn't feel like she had a proportionate body shape, and asked Dr. Mountcastle if it were possible to have a breast augmentation surgery to go from an A-cup to a small C-cup. She and Dr. Mountcastle decided that to achieve those aesthetic goals, she would have to augment with 325cc smooth, round silicone implants. On her surgery day, Dr. Mountcastle performed this patient's breast augmentation using a inframammary incision and placed the implant below the muscle (submuscular implant placement). Her result was very natural, and fit her 5'5 frame well. This patient was delighted with the outcome of her new C-cup breasts, and enjoys having body confidence that goes along with it.
More
Front View of Before & After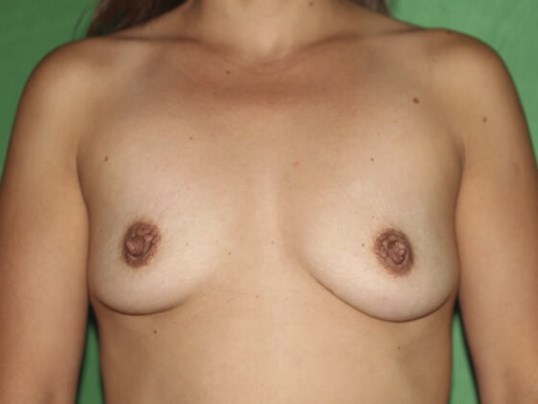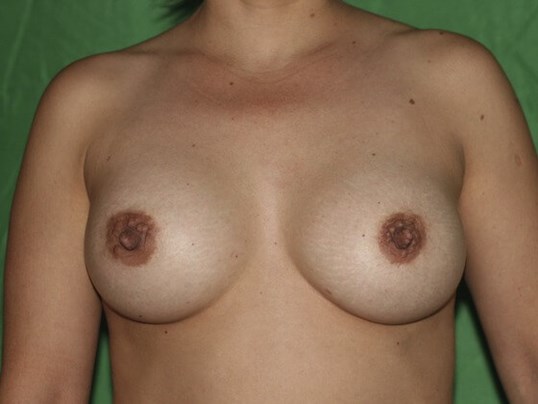 Breast Augmentation will change the look of you areola by enlarging them. Placement of areola and nipple will never change. More
Side View of Before & After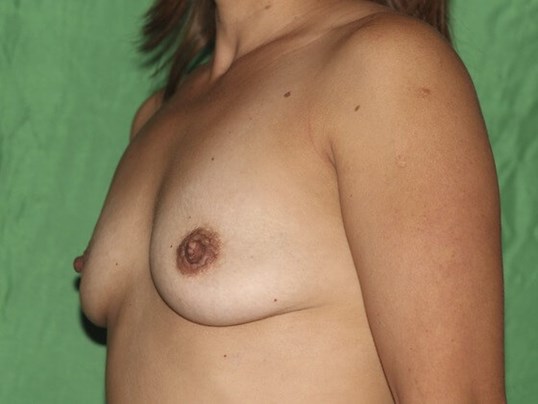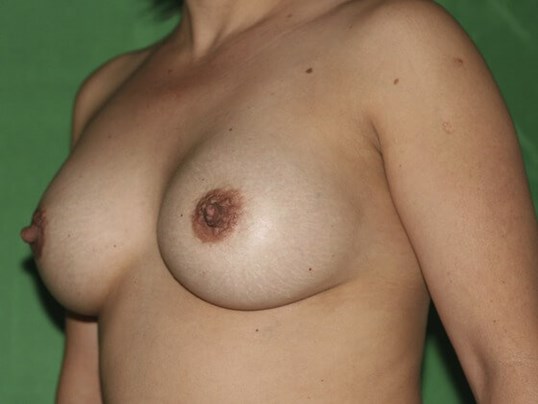 Silicone implants gave this patient the volume and fullness she need and desired. More
Side View of Before & After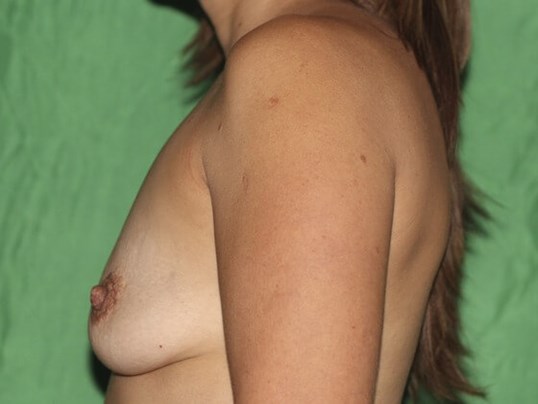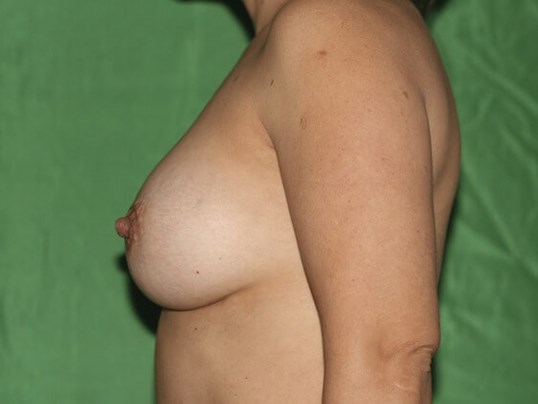 Her overall appearance changed drastically. More
Did you know that breast augmentation is the most popular cosmetic surgery? Millions of women have enlargement surgeries to accentuate the beauty of their bust line. We can help change your appearance for the better just as we did with this patient. If you would like to learn more about breast augmentation surgery, please call and speak with one of our patient coordinators at Mountcastle Plastic Surgery & Vein Institute, and we would be happy to answer your questions. Your private consultation is a phone call away.
Location