Breast Augmentation | Northern Virginia Plastic Surgery Center by Dr. Mountcast*
Procedure Details
At our convenient office in Ashburn, residing in the heart of Northern Virginia, a patient came to our office with some concerns of her breasts. She was in her mid-thirties with no kids and lived a generally healthy lifestyle. She was dissatisfied with the way her breasts were shaped and their overall appearance- and had felt this way for many years. She wanted a rounder appearance of her breasts with less of a point. Dr. Mountcastle said that the patient could achieve these results with a 325 cc saline implant- and that he did! The patient desired a greater breast size to bring femininity to her fit body type- and after her surgery, she felt much more comfortable with her curves thanks to the work of Dr. Timothy Mountcastle!
More
Breasts Shapelier & Rounder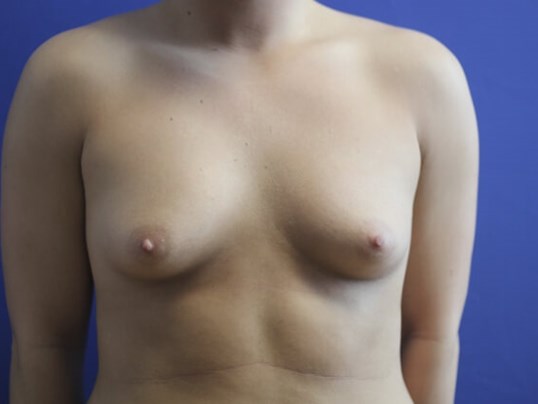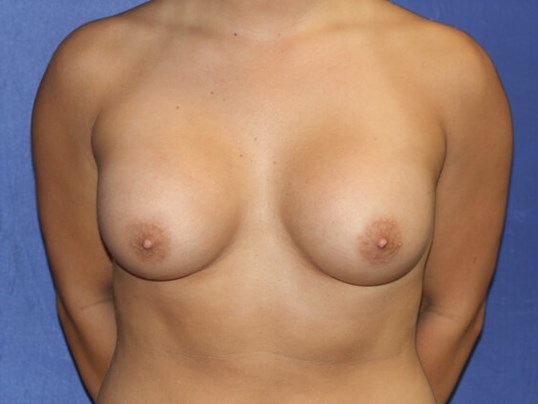 Before, 2 weeks ( High Riding) and 3 months after ( normal position after descent) More
View 2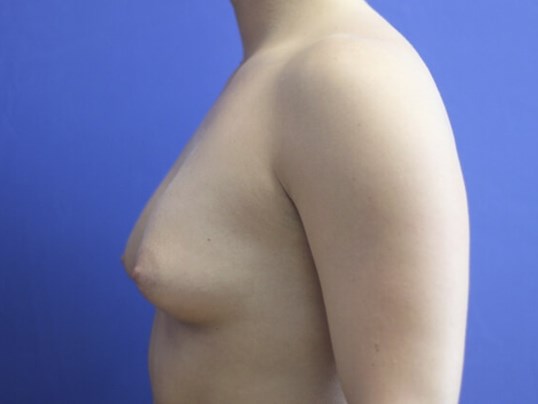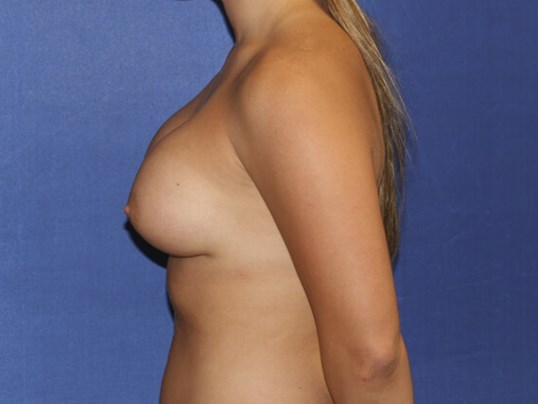 You can see the breasts are much rounder like the patient desired. Her areolas look softer and are not protruding at a point like they were previous to her surgery. From the side, you can see the implants are still high riding a little, but those will continue to fall naturally with time. More
View 3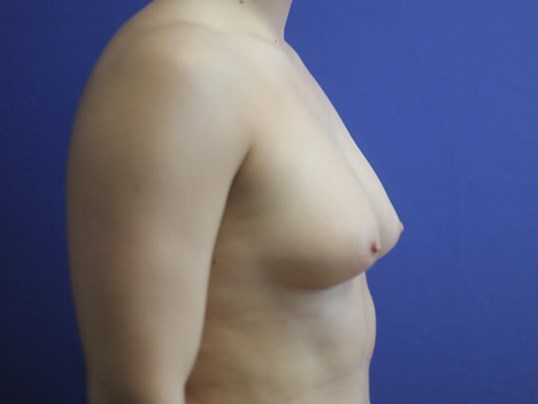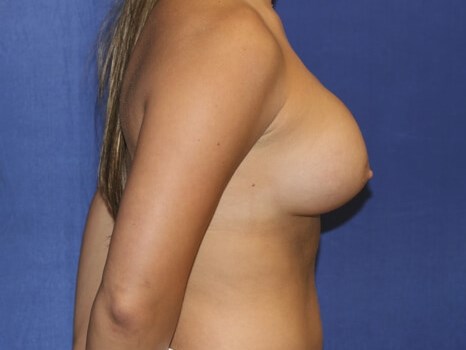 Much rounder and a much more feminine look! Our patient was so pleased with the outcome! Her breasts will continue to fall naturally, as you can see the implant is still high riding. More
Implants, when done correctly, can be a rewarding procedure yielding beautiful results. However, sometimes implants can be considered "high riding" when they are placed too high in the breasts. If they're high riding, they will remain high on the chest even after the period where they usually settle. In many instances, high riding breasts are only a temporary result, as breasts will tend to naturally settle with the help of gravity and time. In some cases, like Mommy Makeovers, women elect to place implants higher in the breast to restore the loss of volume at the top of the breasts (also known as the Upper Pole) that can naturally occur with age and breast feeding.
Location