Breast Augmentation Included in Body Makeover for Dynamic Transformation*
Procedure Details
At 5'5 with an average body frame, this 32-year-old female from Ashburn, VA sought a plastic surgery consultation with our double board-certified plastic surgeon, Dr. Mountcastle, for a breast enhancement alongside a tummy tuck procedure for a body makeover. The lack of volume in her small breasts was very noticeable, and this patient felt very self-conscious about it. She was also planning on having a tummy tuck (for skin tightening and fat reduction) to truly transform the shape of her body. Dr. Mountcastle recommended that this patient have a breast enlargement with 225cc smooth, round silicone implants. During her surgery at Mountcastle Plastic Surgery & Vein Institute, Dr. Mountcastle performed this augmentation via inframammary incision with below the muscle (sub-muscular) implant placement. Alongside her tummy tuck, this patient was very happy with her results.
More
Side View of Before & After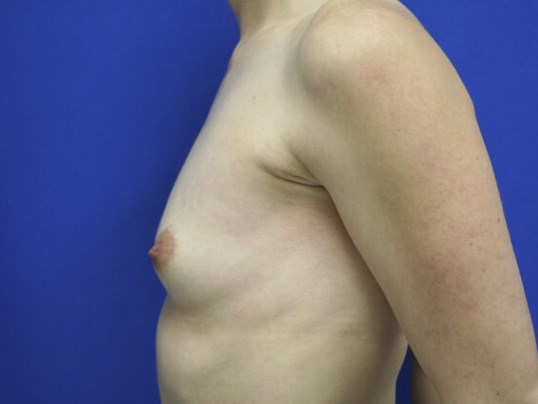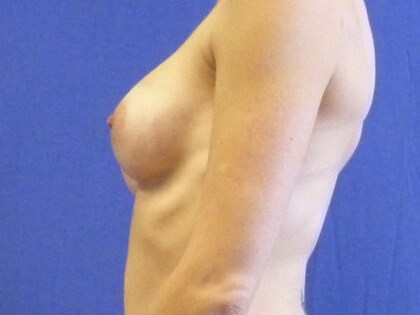 This 32-year-old female requested more breast volume at her private consultation at our plastic surgery office. Dr. Mountcastle performed a breast augmentation (alongside a tummy tuck) with 225cc silicone implants. To conceal her surgery marks, Dr. Mountcastle made inframammary incision (in the fold between the breast and chest wall). The implant was placed under the muscle for better coverage and concealment. This patient also had a tummy tuck surgery for her transformation. More
Better Body, Awesome Results!
This 32-year-old female from Northern Virginia wanted to give herself the body she always desired, and decided to consult with our talented double board-certified plastic surgeon, Dr. Timothy Mountcastle to make that dream a reality. She is so glad she did. Not only did he enlarge her breasts, he provided her shape with more body balance. It is also very common for our patients to combine plastic surgeries (breast augmentation, lifts, and tummy tucks) as this patient did for dramatic outcomes. If you would like to learn more about our breast augmentation surgeries, please call and schedule an appointment at your earliest convenience.
Location