Patient Receives Breast Augmentation to Achieve More Volume and Symmetry!*
Procedure Details
Dr. Mountcastle performed a bilateral breast augmentation on this female patient in her mid-30s. This patient was one of our first to have the opportunity to use our 3D simulation technology by Crisalix that simulated a virtual reality of her breasts with implants before her surgery. She was amazed to see her results turned out even better than she had visualized! After consulting and sizing, Dr. Mountcastle and patient decided to go with 304cc Allergan smooth, round silicone implants. Although the photo is cropped to emphasize attention to the breasts, it should be noted the patient had a very long torso and slightly uneven shoulders, which is important to consider when decided on sizing and for visual aesthetic purposes. The implant was placed submuscular to achieve the most natural results.
More
Beautiful Symmetrical Breasts!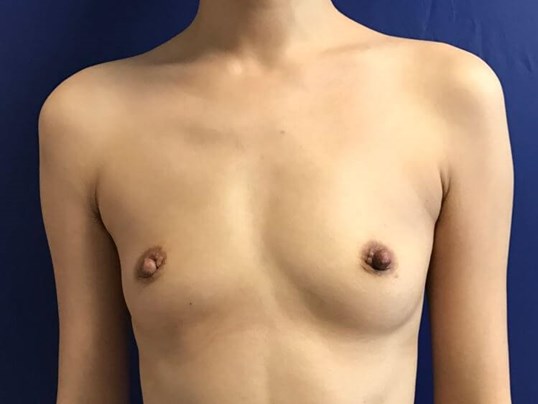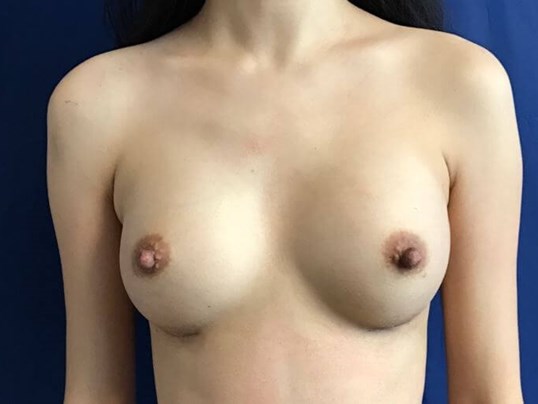 Before, you can see our patient has more volume in the left breast, and her inframammary fold (the fold under the breast where the breast meets the chest) is slightly higher than the left side. You can also see the right nipple is slightly disproportionate from the left and slightly sunken in the breast. Postoperatively, the breasts appear to as close to perfect as our patient could have wanted! Her folds are now even and volume is restored to both breasts. Furthermore, her nipples are now symmetrical and the augmentation naturally helped push out the sunken nipple. More
A "boob job" as you are likely aware, is slang for breast augmentation. Being aware of the technical and medically correct terminology makes research of the procedure easier, and increases your likelihood of retrieving more accurate information from credible sources.
Location