Drooping Breasts are Reduced in Size and Lifted by Breast Lift (Mastopexy)*
Procedure Details
This patient desired results that would give her more lift and perk without having to receive implants. She explained to Dr. Mountcastle she wanted to remain as natural looking as possible, while still managing to see results of overall improvement in shape and size. After thoroughly discussing her options during her consultation, based on the information Dr. Mountcastle provided, together they decided on a small reduction and overall lift to the breasts. As you may see in the pictures, the areola size was slightly decreased as well. Her pictures were taken 3 months after the procedure. Redness around the incision is perfectly normal and should fade within a year naturally, along with the help of scar creams the doctor recommends.
More
Great Size and Shape!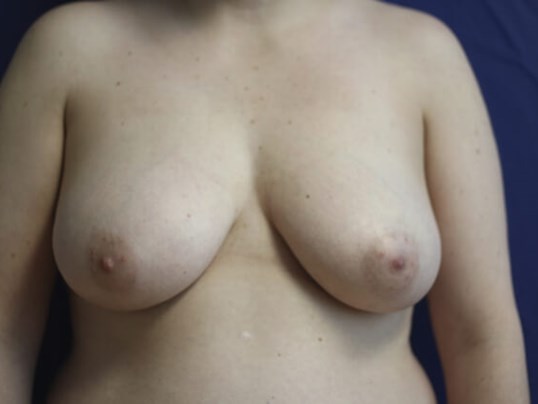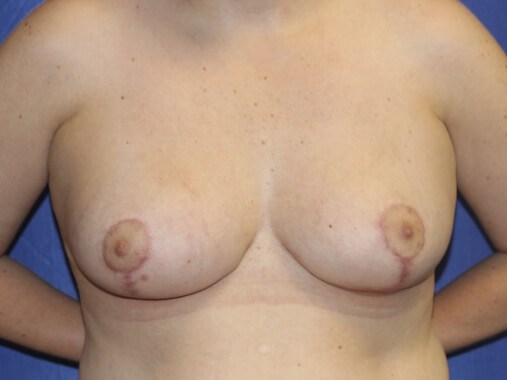 This patient desired to keep the integrity of her breasts, but wanted a reduction in size with a lift. As you can see in this patient's after photo, the breasts have reduced in one full cup size and have been lifted significantly. Her new look changes the overall appearance of the rest of her body, bringing a tighter shape by just two procedures done in one surgery. More
Improve Appearance of Breasts!
More often than not, a breast lift and reduction are done within the same surgery. When combining the two procedures, it allows the breasts to fully transform away from the undesirable current state. Sagging, uncomfortably large breasts can be transformed into perky, youthful breasts in just one surgery! This combination has been improving Dr. Mountcastle's patients confidence for 10+ years!
Location