Breast Reconstruction using Left DIEP flap and Right Mastopexy*
Procedure Details
This patient came in after a mastectomy due to breast cancer in the left breast. She still had one natural hanging breast that she wanted to enhance the look of with a possible lift and areola recon. Doctor Mountcastle wanted to first perform a DIEP flap reconstruction which utilized her abdominal tissue to create a new breast where the old one was removed. She also had a lift and areola reconstruction to the right breast to give them a perkier look. The breast lift also helped to achieve symmetry of the breasts. Discoloration and pigmentation will fade, and we have presented the patient with the option for bilateral tattooing after the completion of healing.
More
Go Forward In Confidence!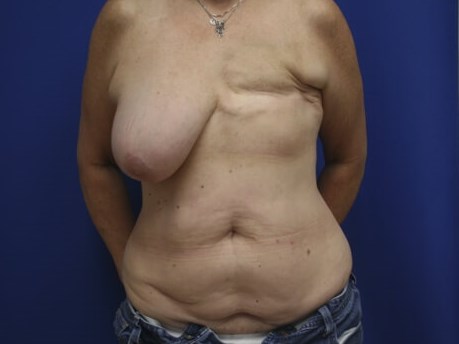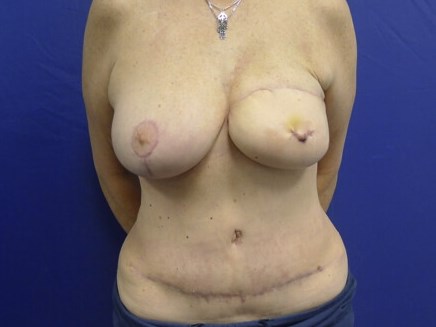 Thanks to Dr. Mountcastle, our patient is able to have her breasts back! She was so glad to see she now had a left breast again with a nipple and good shape that was almost identical to her right. Her left breast was also lifted and and her nipple was restored to an aesthetically correct upright position. Her body made a complete 180 degree transformation and there is nothing we wanted more than to see her walk out positive and with a smile on her face! More
Pre and Post Op Breast Recon
Utilizing the DIEP Flap technique for her procedure, Dr. M was able to successfully give her a new left breast. Her right one now is sitting up perkier with an outright facing nipple and areola.
Location