Breast Reduction*
Procedure Details
Our young patient wanted to reduce her breast size not only due to the pain they caused her, but also to enhance her physical appearance. After years of dealing with her large chest size, she began to experience severe back pain from the weight of her breast. She came to Dr. Mountcastle with this complaint and knew she was looking to receive a reduction. After the surgery and her healing time, the results show incredible improvement of the size and cosmetic appearance of the breast. The patient went from a DD cup size to a C cup. Not only had her size decreased, but her areolas were made surgically smaller and the nipples were now pointing outwards instead of down. She was so happy her pain had subsided and she was pleased to have a more manageable set of breasts.
More
View 1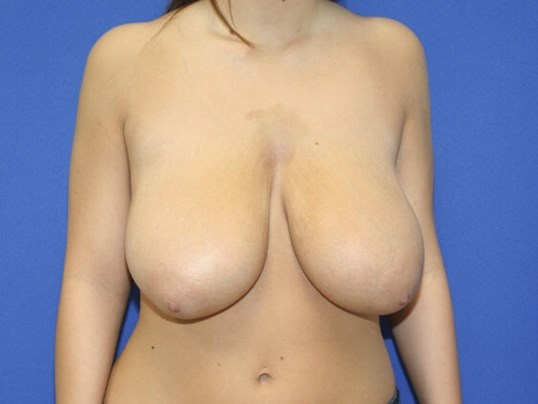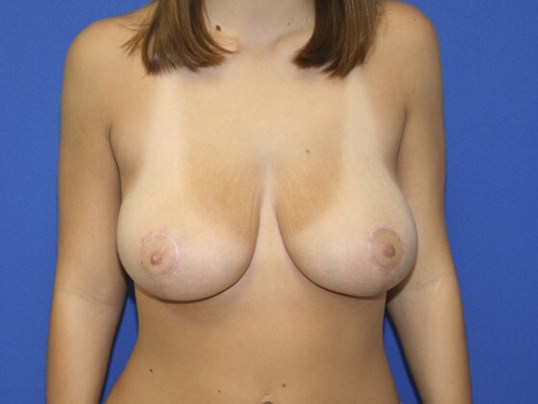 The breasts now are smaller and more perky than before. Areolas are smaller in proportion to her new breast size, and the nipples point outwards like she wanted. Her nipples no longer point down and give the breasts an exaggerated sagging look. More
How to Make Areola's Smaller
A non-surgical method for decreasing the size of areolas does not exist. The skin must be excised, cut and then secured back on the breast to achieve this look. This procedure can take place under local or general anethesia. It is worth it to come in and discuss patient options with a doctor to figure out what procedure would work best for you!
Location