Uneven Breasts Corrected and Reduced by NOVA Plastic Surgeon, Dr. Mountcastle!*
Procedure Details
This female patient in her mid 40s came to Dr. Mountcastle complaining of discomfort caused by her breasts. She was experiencing neck and back pain, and sometimes more intensely on one side of her body due to the unevenness of her breasts. After consulting it was agreed our patient needed a breast reduction. The main goals of the surgery were to decrease breast size to minimize and ultimately dissipate any discomfort, to shrink size of areolas, and create symmetry for the breasts. Dr. Mountcastle was successful in his attempts creating beautiful, even breasts along with smaller areolas that cosmetically matched her new size! Our patient was thrilled with the results, and returns to the office from time to time to take advantage of our monthly specials in our Medical Spa!
More
Volume Decrease All Over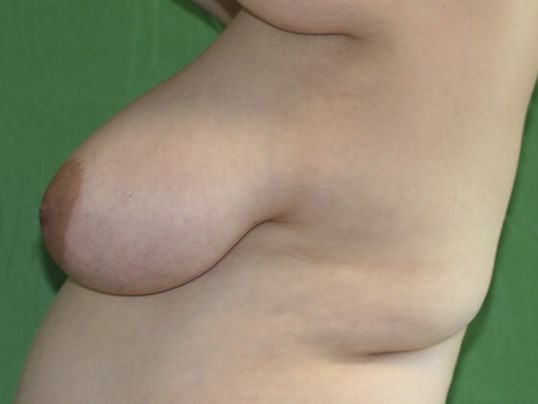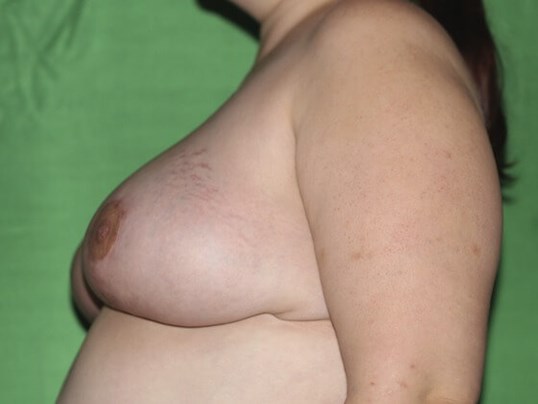 Before, the patients breasts look like they are pointing down and weighing on her chest. The heaviness is apparent by just viewing the picture. After her surgery, her nipples look more petite sitting on her lifted, proportionate breasts! More
Even Breasts!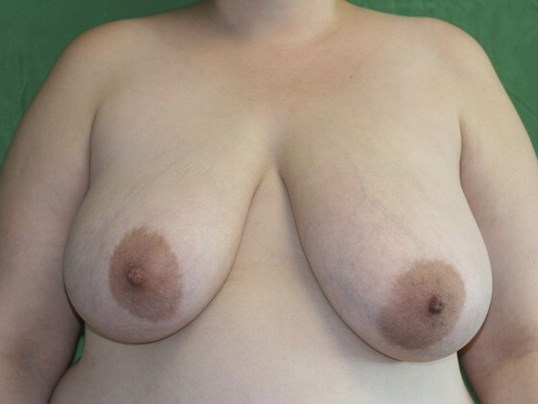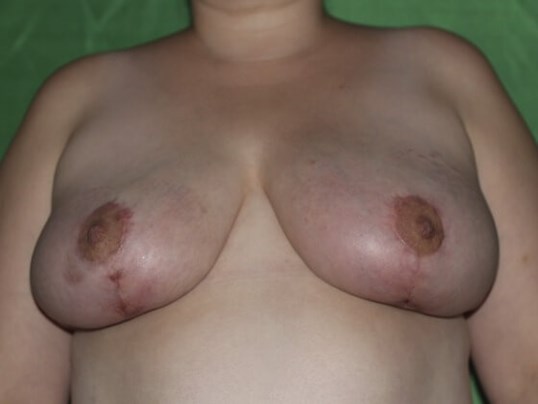 Wow! Before, her left breast hangs quite lower than her right. It hangs so differently, that it gives the illusion of the nipples being different sizes and colors. Symmetry is one of the most sought after, and also most challenging aspect in plastic surgery to acheive. Dr. Mountcastle did a fabulous job at bringing the breasts up and even with eachother, and the redness from scarring will improve greatly with time! More
Even and FULL!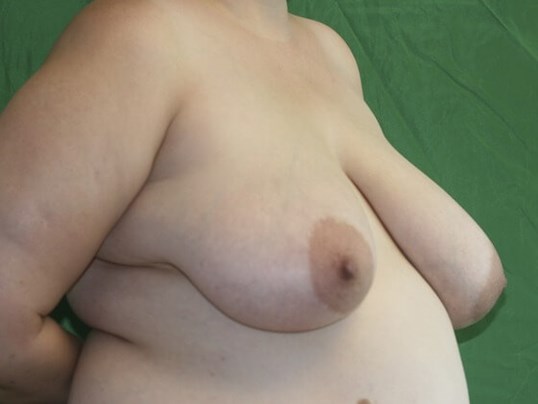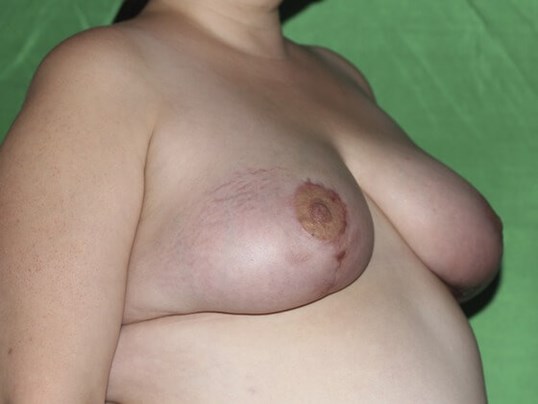 Before, our patients breasts lacked shape and volume. After careful attention to detail in surgery, Dr. Mountcastle was able to provide volume, and sizing with undeniable results. More
A breast reduction, or a Reduction Mammaplasty removes extra breast fat and tissue that can lead to discomfort that is often associated with heavy, oversized breasts. During this procedure, they are commonly lifted and reshaped to give the patient desirable symmetry and proportion. It is usually seen that most patients who have lifts also must have their nipples repositioned and lifted due to the substantial change in breast size and/or shape. This surgery is good for those who not only are in search of a perkier, younger bust but also those who may be in discomfort due to their breast size.
Location