19 Yr Old Patient Has Bilateral Breast Reduction at INOVA Fair Oaks Hospital*
Procedure Details
This young patient came to consult with Dr. Mountcastle hoping to find a solution for her persistent lower back pain and bad posture caused by her breasts. Often times, patients seeking breast treatments this young are seen on a medically necessary basis and are treated as so. It was a smart decision to see Dr. Mountcastle, a double board certified plastic surgeon, who could successfully provide her relief and comfort in her body again. In surgery, Dr. Mountcastle was able to remove a substantial amount of breast tissue as well as resize the areola to create a proportionate chest. The patient is ecstatic with her results and so happy she no longer suffers from back pain and poor posture!
More
3 Month Post Op BRM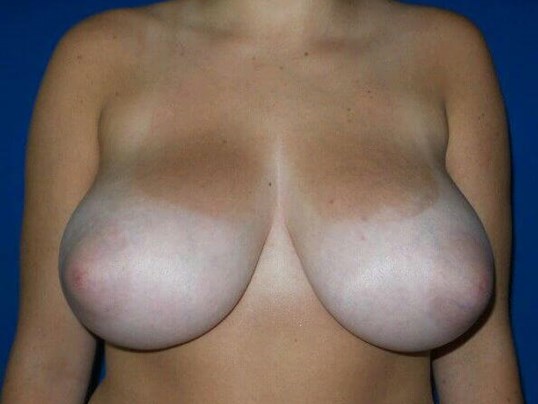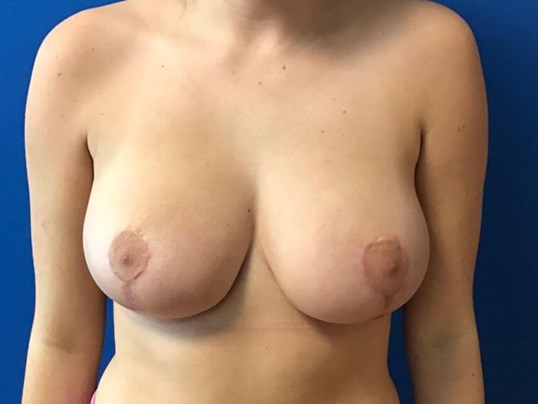 Patients areolas have been significantly reduced along with size. The patient has very light skin which can highlight the scarring more initially. However, her scarring will continue to fade and improve with time and use of her scar cream. More
Left Side View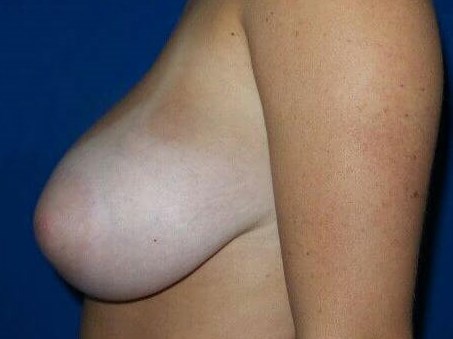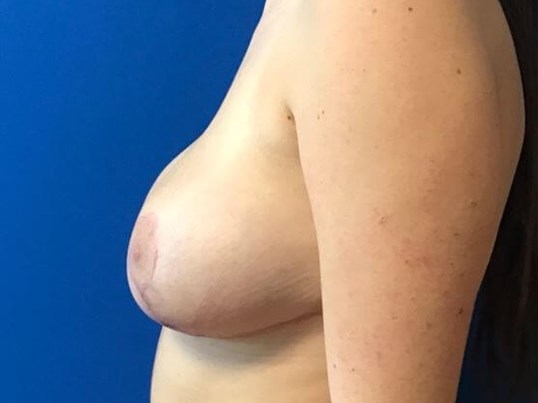 Post-procedure: breasts still hold great volume and retain perkiness. She is thrilled with her new size and overall look! More
Right Side View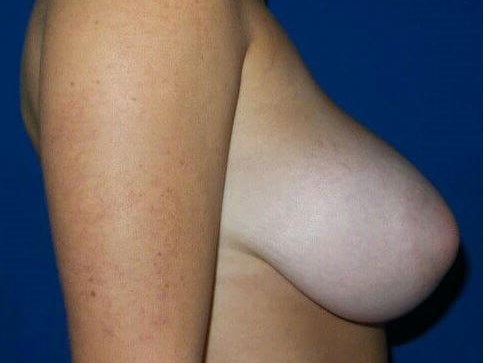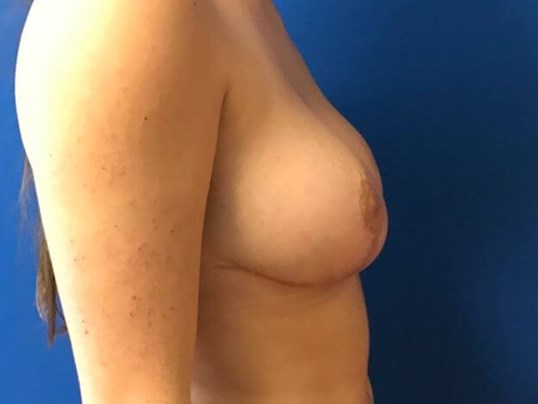 Her 3-month post op size is exactly how she envisioned her breasts after years of struggling with the problems brought on with large breasts. More
Breast Reduction Under 20 yrs
Most breast reduction patients and their respective procedures are deemed medically necessary, as oversized breasts can cause health complications such as; rashes, poor posture, lower and upper back pain, rashes, shoulder groovings, and so forth. If you are suffering from any of these problems, consult with Dr. Mountcastle to see if you may require a reduction to get you back to a place of comfort in your body, and health!
Location