Male Breast Reduction Yields New, Even Masculine Chest*
Procedure Details
This patient came to Dr. Mountcastle with the chief complaint of an uneven and enlarged left breast. This patient frequented the gym and led a very active lifestyle, but could not get rid of the excess tissue in his left breast. In the gym this patient spent much of his time in the weight room focusing on chest exercises; from chest flys with cables and dumbbells both incline and declined to countless push-ups, but there was no improvement in the shrinking of the left breast. We understood his concern and wanted to help him resolve his problem by offering a male breast reduction to once and for all get rid that stubborn fatty tissue! Dr. Mountcastle prescribed a Gynecomastia in order to reduce the enlargement of the left breast. This was achieved through a 2 hour procedure in the convenience of our office in the heart of Northern Virginia using laser liposuction. The patient was allowed to leave after an hour spent recuperating in the office.
More
L Breast Now Even With R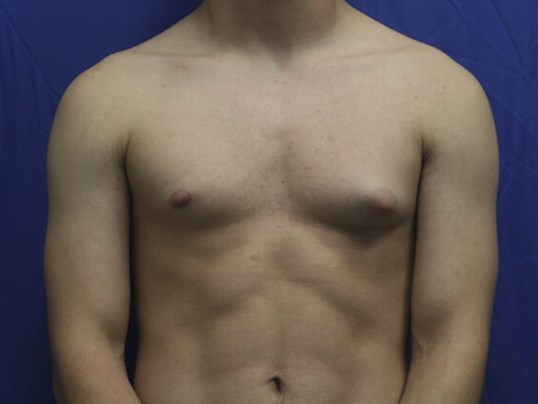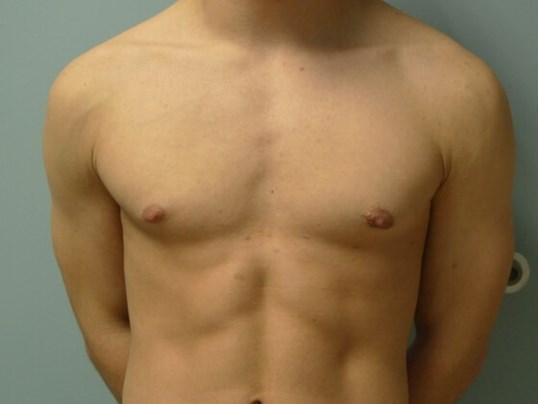 This view illustrates our patients muscular stature, with a stubborn left breast holding extra fatty tissue. This is not uncommon in males, and is something that can be solved with liposuction and Smartlipo. Workouts, overall extra exercise and diet can not always tackle these problems. More
What a Difference!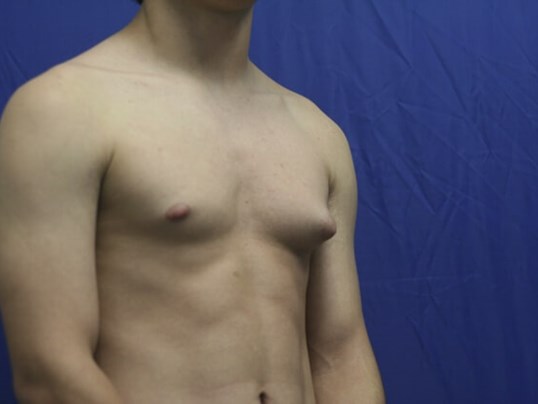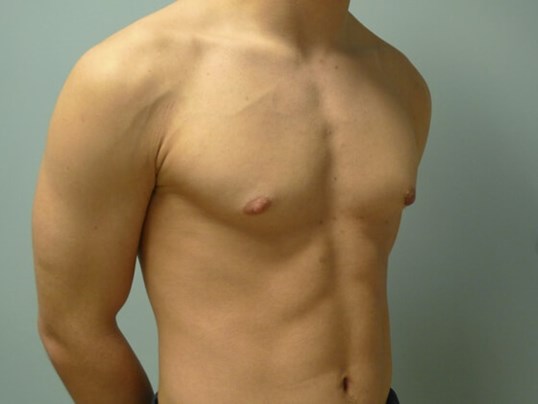 At this angle, it becomes very apparent the issue this patient had with his left breast. The nipple is overtly puffy and enlarged, resembling that of a female breast mores so than a male breast. It did not match his right side, and made the patient feel uncomfortable. He could not wear cut off shirts to the gym and found himself clothing himself in the summer time. You can see in his after picture the patient has developed much more color on the skin due to his newfound comfortability with his chest! More
Extremely Happy with His Chest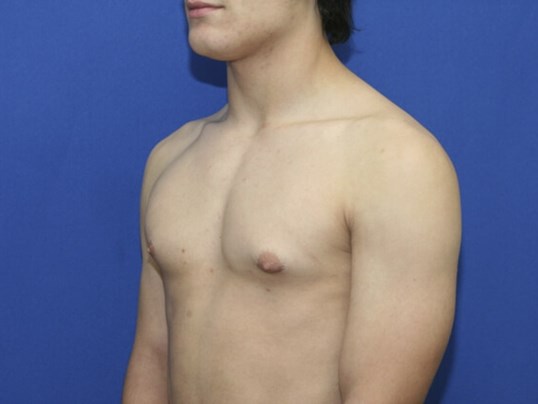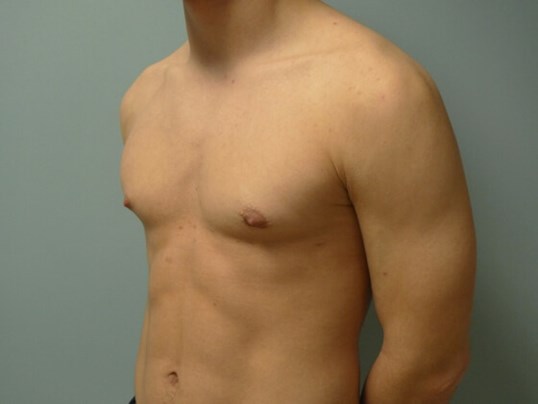 Here we can see in the before picture the puffy skin right below the nipple that raises the nipple and gives the patients breast that 'enlarged' look. The after picture shows marked improvement and evenness among both breasts. More
Location