Gynecomastia Patient Achieves Great Results With SmartLipo*
Procedure Details
This patient came to Dr. Mountcastle with the chief complaint of enlarged breasts. He disliked the size of his breasts and was uncomfortable wearing certain clothing that would highlight his enlarged breast tissue. This is a very common in-office procedure Dr. Mountcastle performs, as it is a common condition found in men especially in the United States. On treatment day, Dr. Mountcastle once again evaluated the subcutaneous fat in the discussed regions preparing to operate. He started by injecting 1% lidocaine on each side that would be treated. Once injected, a 3-4 mm incision was made at these sites where the tumescent (numbing) solution was applied. Dr. Mountcastle then proceeded with his Laser Liposuction procedure utilizing his Smart Lipo Triplex laser to break up fatty tissue and prepare the fat for suction. Then Dr. Mountcastle utilized his fanning technique to evenly remove the excess fat from the breasts, one at a time. The patient was very comfortable during his procedure and post-operatively displayed only a slight amount of bruising. He was so glad to feel comfortable in his skin again after his procedure at Mountcastle Plastic Surgery & Vein Institute!
More
Male Breast Reduction Success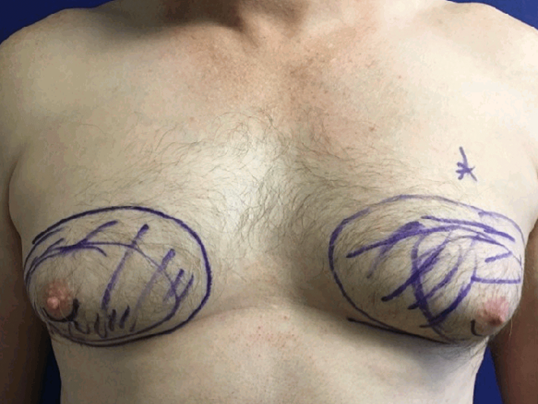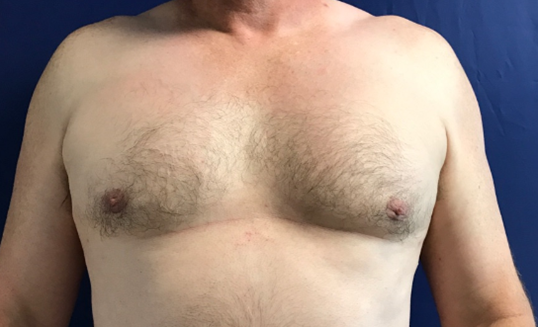 Gynecomastia: Very Common!
According to Mayo Clinic, over 200,000 cases of Gynecomastia are treated every year in the United States. It is a very common and treatable condition in the hands of the right plastic surgeon. Dr. Timothy Mountcastle takes pride in helping all of his patients get back to the ideal body they desire!
Location