Breast Cancer Survivor Gets Bilateral Areola Tattoo*
Procedure Details
This patient had bilateral areola tattooing done after a breast and nipple reconstruction with Dr. Mountcastle. For many patients after having a mastectomy, and in this patients case a double mastectomy, loss of areolas can be a difficult and constant reminder of their battle with cancer. We offer relief from these painful reminders and patients the opportunity to have breasts that resemble those of their pre-mastectomy form. She was very happy to look in the mirror and visualize her very own breasts with distinguished areolas and nipples. Her breast cancer journey has finally come to a close with the final touches of new, revitalized breasts.
More
View 1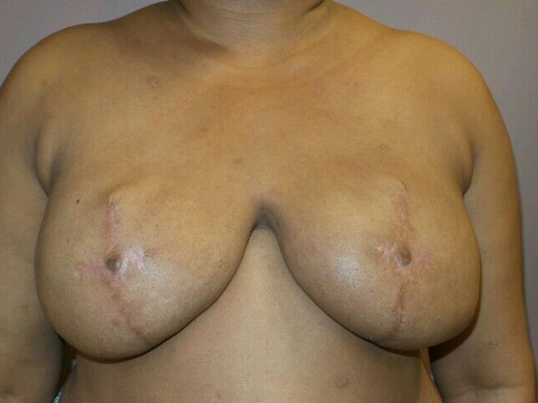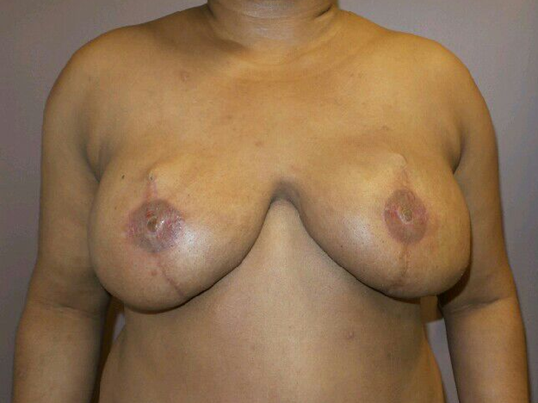 If not completely non-existent, areolas are extremely faint in comparison to patients nipples. After, you can see her new nipples are highly pigmented to match the tone of her skin and look so authentic you cannot tell the difference! More
This procedure is designed to restore pigmentation for patients who have lost their color, edured fading or a total loss of color on areolas due to a mastectomy. If you've ever recieved a body tattoo, this procedure resembles tattooing in several ways- but for medical purposes. Utilizing different colors that match the patients skin tone and pigmentation, nurses are able to give the illusion of a natural looking areola adding the final touches to a total breast reconstrution.
Location