NOVA Patient Beats Cancer and Receives 3D Areola Tattooing at Medical Spa*
Procedure Details
After she conquered her journey with breast cancer, this patient went to Dr. Mountcastle for a bilateral revision of a previous breast reconstruction, which is common with post-cancer patients. After he corrected her breasts, the next step in finalizing the end of her cancer journey was to recreate her areolas. CRN Amy Herrmann gave the finishing touch out of the Mountcastle Medical Spa, where she performed 3D nipple tattooing on the breast. By mixing together different colors to match her pigment, 2 sessions later our patient had realistic nipples, created by artistic depth and color contrasting. This procedure can also be called Areola Repigmentation, Areola Tattooing, Areola Recoloring, Areola Restoration, and Areola Simulation which can be done on any patient who receive scars from a breast surgery, including Gynecomastia.
More
Areola Color Restored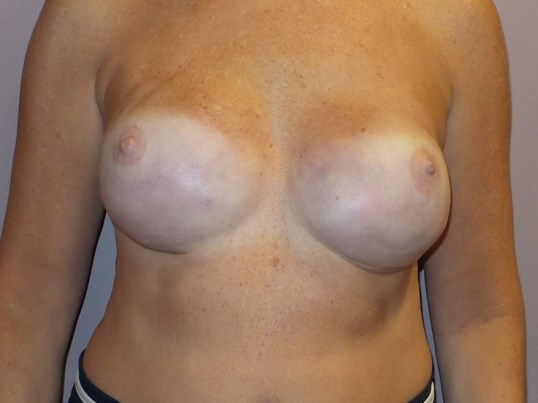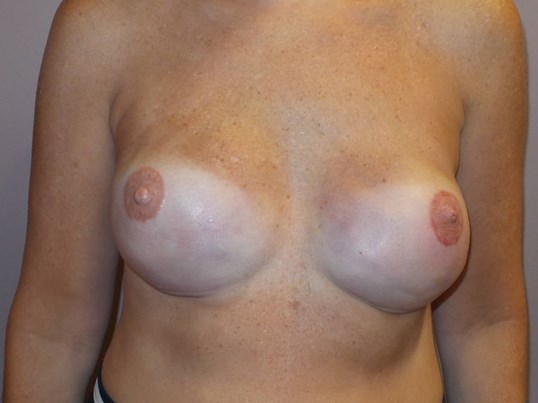 You would never think this patient had cancer by the way she smiled ear to ear and remained cheerfully positive every time she would step foot into Dr. Mountcastle's office! This patient had bilateral revision of reconstructed breast surgery done with Dr. Mountcastle, and her journey ended with the bilateral areola tattooing done in-office by our nurse Amy Herrmann. We are so honored she chose our office to help her finalize the last steps in breaking free of such a awful disease, and we are pleased to have given her back what the disease had taken. More
Tattooing done by our talented nurse in our Ashburn office gives our patients who have fought for so long a chance to turn the page to a new chapter of their lives post-cancer. After tattooing, the color can fade over time which may require a touch-up in the future, similar to body tattooing maintenance. Many breast cancer survivors who receive this procedure do not experience much feeling during the tattooing, but it can vary patient to patient. The benefits of this tattooing process are remarkable by giving patients the opportunity to restore their color and shape with reinvented definition.
Location