Giant Keloid Removal*
Procedure Details
Keloid can form in all shapes and sizes. This patient had suffered from keloid growths for several years. that were previously removed without getting intralesional steroid injections, which caused lesions to grow back when the patient became pregnant. Due to the patient pregnancy keloid treatment had to be postponed after child birth.
More
Left Ear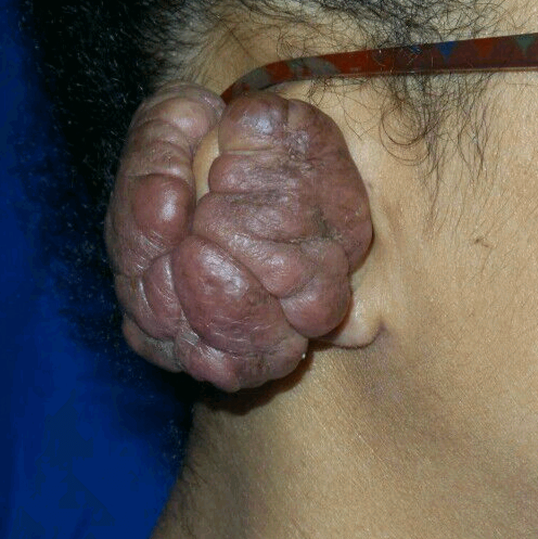 This keloid became so large it was intercepting patients ability to hear. Patient complained of pressure pain due to the heaviness of this mass. More
Right Ear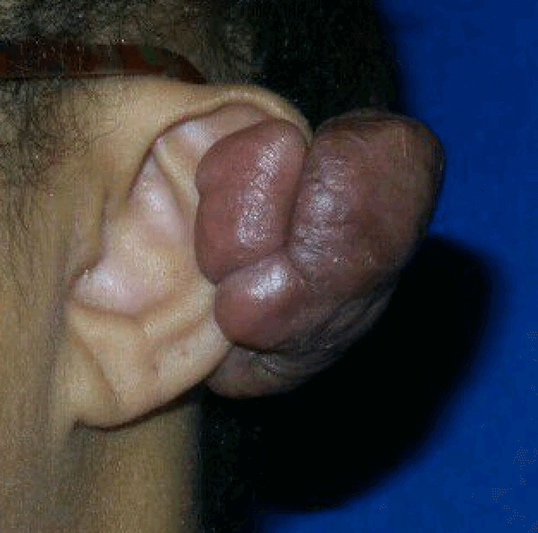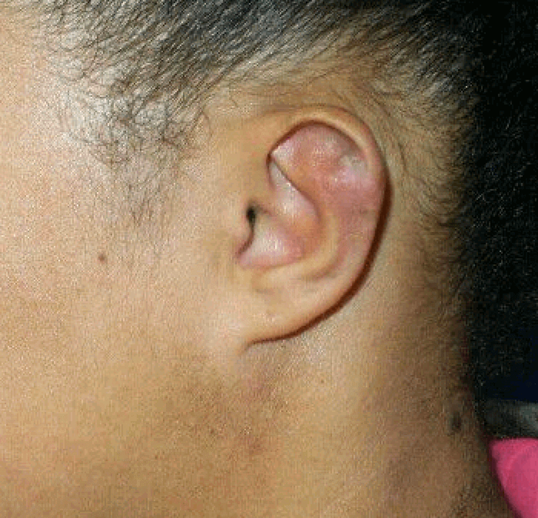 This keloid formation developed after getting a cartilage piercing. Keloid are commonly found in ears and chest. More
Posterior Ear Keloid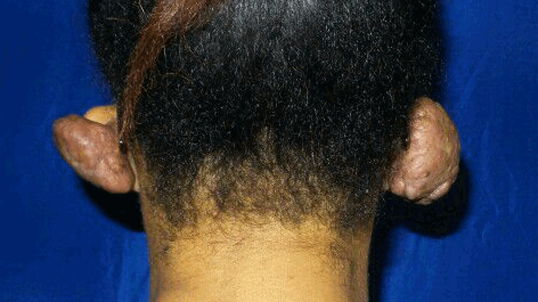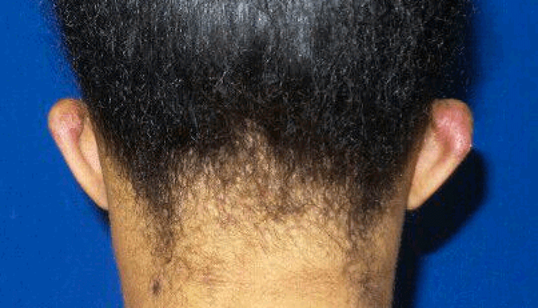 As you can see this is an amazing transformation. Keloids this large can affect your quality of life, and you physical appearance. More
Steps to treating a keloid?
The full treatment for steroids takes about 3-4 months to complete. Typically a patient comes in for a consultation where we prescribe kenalog (steroid injection use to stop the growht of a keloid) the patient then returns for their first set of steroid injection. 4 weeks after the first set of injection the patient returns for a second steroid injection/ excision. Sutures are removed one week post surgery. Once sutures are removed, it's recommended to begin focal compression using a compression earring (this minimizes the chances of keloid growth). Three weeks after suture are removed the patient will come in for their final steroid injection. We have found this method prevents reocurring growths.
Location