Lipoma Removed from 32-Year-old Northern Virginia Woman*
Procedure Details
After a personal consultation for a benign tumor with Dr. Mountcastle, this 32-year-old patient in Northern Virginia decided to have a lipoma removed from her back (near the shoulder blade) for cosmetic reasons, which had slowly grown larger over the years. This patient was scheduled for an out-patient surgery Mountcastle Plastic Surgery & Vein Institute in Ashburn, VA. On the day of surgery, the large mass was removed using a micro incision surgical technique, and closed with sutures. Compression of the area was needed to reduce the risk of fluid collection after the procedure. Two weeks' post-operation, this patient returned to see Dr. Mountcastle to have the sutures removed. She was very pleased with the outcome of the lipoma removal, and her incision was healing very nicely. Dr. Mountcastle provided her with an at-home scar treatment and instructions to reduce the visibility of the incision mark over time.
More
Left Back Lipoma Removal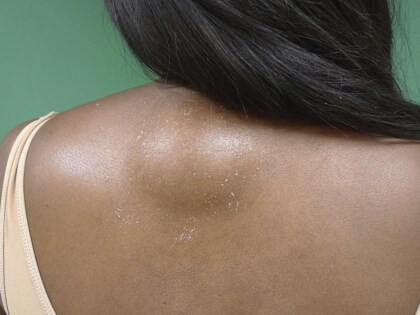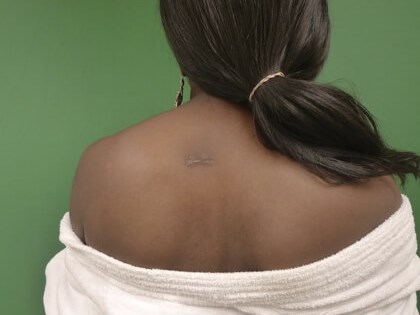 Dr. Mountcastle removed the lipoma with a micro incision technique with skin retraction after the surgery. A large mass was removed from the patient's left shoulder blade, and compression of the area was required after the operation. The after picture was taken after the sutures were removed. More
Learn more at Mountcastle
We offer private consultations at Mountcastle Plastic Surgery & Vein Institute for lipoma assessment and removal procedures. If you would like to learn more about how our double board-certified plastic surgeon, Dr. Timothy Mountcastle can remove your lipoma(s), please call and schedule your first appointment today.
Location