Northern Virgina Woman Has Large, Dark Mole Removed With Cosmetic Mole Removal*
Procedure Details
This patient came to us because she dislike the oversized mole on her face. Large, dark, and bumpy, she felt this mole was the only thing people noticed. Dr. Mountcastle performed a skin lesion surgical excision in a 30-minute office visit and used sutures to carefully close the wound. To ensure the safety of the tissue, specimens were sent to pathology. The photo shown below represents her results after 4 days from excision. She is very happy with her results and now can look people in the face without worry that her mole is taking center stage.
More
Right Nasal Labial Fold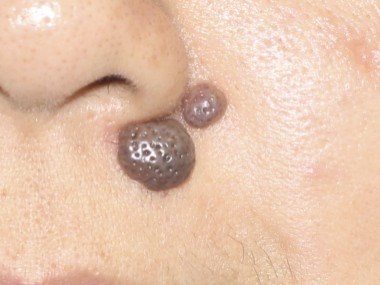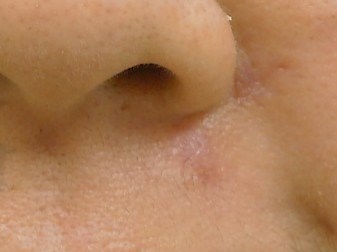 The difference is amazing after cosmetic mole removal surgery was performed to remove a large, dark, bumpy mole. Our patient was extremely unhappy with the appearance of her moles, she felt like it was the main focus point on her face. In addition, over time, the moles were growing and changing in size and shape. Her results are incredible! More
Remove Your Unsightly Mole
Cosmetic mole removal surgery can remove moles that are unsightly and prominent. Safety is always a concern and if Dr. Mountcastle believes the mole may show signs of infection or cancer he will refer his patient to a qualified dermatologist to have the mole examined prior to cosmetic treatment. We invite you to contact our Northern Virgina plastic surgery office to learn more about mole removal.
Location