Botox Injections into Glabella, Crows Feet, Forehead and Nasolabial Folds*
Procedure Details
Patient in her mid 50s presented the chief complaint of deep and visible wrinkles between the brows, on the nasolabial folds, around the eyes, and on the forehead. The problem she felt that needed to be addressed was the severity of the wrinkles while the muscles were active. Some wrinkles were very visible at rest, too. After assessing her needs, it was decided that 20 units of Botox would be injected into her glabella. 24 more units were injected into her crows feet and 12 were used in her forehead. 2 syringes of Juvederm fillers would be injected into her nasolabial folds. The results were outstanding! As you can see when comparing the before and after pictures; the right hand after picture shows a significant improvement in all four areas. Around the eyes, between the brows, and around the nose (nasolabial folds) all softened substantially to give her a more youthful appearance in minutes. Her forehead lines still show some visibility at rest, but are going to improve upon each treatment. She was very pleased with the injections and the outcome, and we look forward to seeing her soon to continue treatments on the glabella!
More
Smiles for Rejuvenated Skin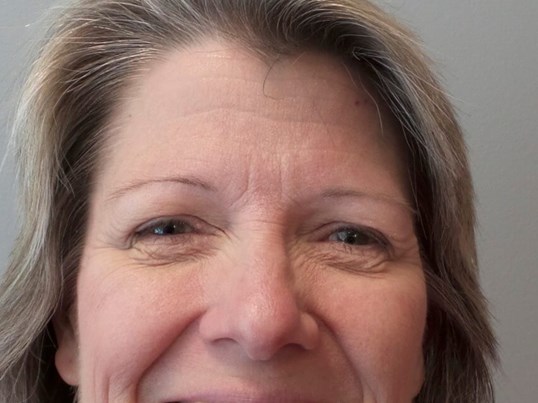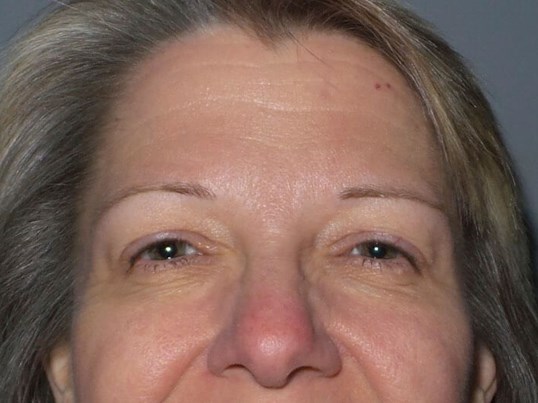 Patients lines have visibly decreased in all treated areas. She was very pleased to see such a dramatic difference in her appearance and lines. Amy, our Black Diamond Injector, made sure to appropriately inject each area with the right amount of injectable BOTOX to achieve the beautiful results you see above! More
Smiling Again in The Mirror
This patient presented with a complaint of wrinkles in between the brows, around the eyes, and in her forehead. 20 units was injected into her glabella 24 units was injected into her crows feet and 12 units was used in her forehead. The final results you can see a significant softening of her 11's or glabella lines, her crows feet and the wrinkles under her eyes are much improved. While her forehead lines are still visible at rest they are significantly softened and expected to be better and better with each treatment.
Location