Ashburn, VA Woman Gets Softer, Refined Facial Skin With Juvederm Injections*
Procedure Details
Northern Virginia, double board-certified plastic surgeon, Dr. Timothy Mountcastle regularly consults with men and women, like this patient shown in the before and after photos below, for wrinkle reduction treatments that can be completed without surgery. This 50+ female consulted with Dr. Mountcastle for facial injections to decrease the age lines and wrinkles around her mouth (nasolabial folds). Not ready to commit to a facial plastic surgery, this patient was eager to try injectables first. He skin looks years younger and much smoother after her Juvederm XC injection session. Aging gracefully, this patient is extremely pleased with her natural-looking results.
More
Before & After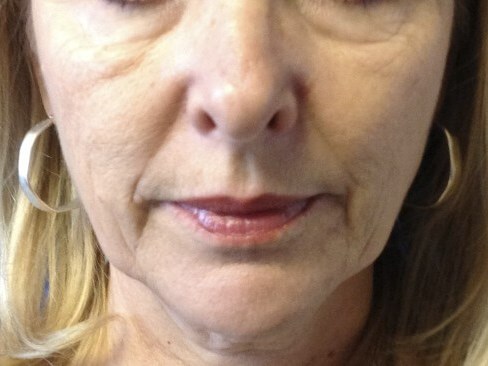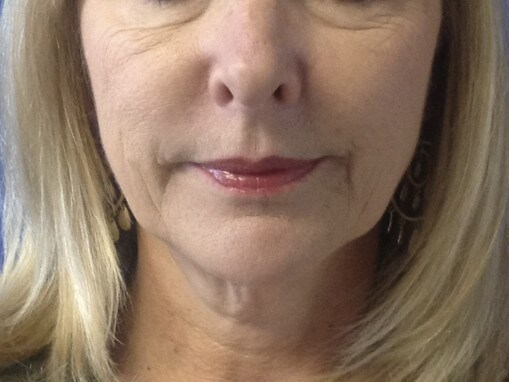 Wanting to soften her aging skin and wrinkles around her mouth, this 50+ patient requested facial rejuvenation with cosmetic injectables instead of invasive plastic surgery. Our double board-certified plastic surgeon, Dr. Mountcastle, implemented Juvederm XC injections for this patient with gorgeous results. More
We want to help you find the right combination of skin rejuvenation treatments that will help you age well. At Mountcastle Plastic Surgery & Vein Institute, we have a team of dedicated professionals that are here to listen to your concerns and help you come up with solutions that are perfect just for you. If you would like to learn more about cosmetic injectables, please call our friendly front office staff and make a consultation appointment today. We look forward to meeting you and helping you look your best at any age!
Location