Botox by Amy Treats Patient with Juvederm & Botox Injections at NOVA MedSpa*
Procedure Details
This patient was displeased with the deep lines that were forming on her face from years of excessive sun tanning and smoking. She came to Mountcastle Medical Spa to inquire about solutions that would help restore her youthful look and make her feel good about the skin she is in again! This patient was injected with both Juvederm and Botox injections to soften some of her severe lines. The patient did not want to go overboard on her first treatment, so we stayed with a lower dosage to let her get a chance to try out the injectables before we prescribed more units. Since her treatment, our patient says she is thrilled with the changes she has seen thus far, and has booked her next injectable appointment at our Medspa to go for a higher unit injection. We can't wait to see the results continue to unfold!
More
Softens Lines and Look!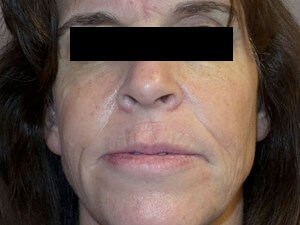 If you look at her marionette lines (the parenthesis around the mouth, or smile lines) our patient's after photos show a significant reduction in the deepness of lines. They have more volume and help restore some youth back to the bottom portion of her face! The lines between her forehead have also shown significant softening from just one treatment! We look forward to continuing injections in crows feet, 11's, nasolabial folds, and lips. More
Botox is the most popular cosmetic treatment and the #1 non-surgical procedure since 2000, and over 6 million Botox treatments are administered every single year alone. And according to American Society of Plastic Surgeons, men's treatments are up 337% from 2000.
Location