BOTOX and Juvederm Injections Turn Back the Hands of Time for NOVA Woman*
Procedure Details
Northern Virginia plastic surgeon, Dr. Timothy Mountcastle, loves it when his patients are excited about their results. Our patient shown in these photos came to our office because she wanted to have a smoother complexion. She was mostly concerned about her forehead and glabella lines, as well as her laugh lines, which continued to get deeper with each passing year. BOTOX did the trick on the forehead, creating a smooth, glowing complexion. Just a small amount of Juvederm around the nasolabial folds, created just enough lift to get the youthful look our patient wanted. Her face looks softer, refreshed, and rejuvenated. Our plastic surgery office offers a wide variety of nonsurgical wrinkle treatments, customized per each patient's personal need. These procedures allow both men and women to hold off on having to have cosmetic surgery for years, creating natural, beautiful outcomes just like you see below!
More
BOTOX & Filler do the Trick!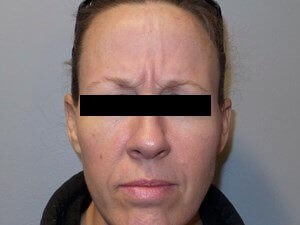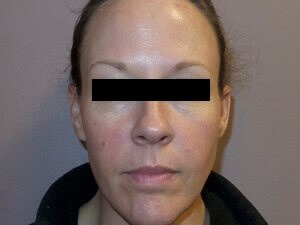 The results following BOTOX and Juvederm injections look fantastic for our patient. Her forehead is smooth and glowing, her glabella lines are gone, and the sagging lines around her mouth are now smooth and soft looking. It is very common to blend BOTOX with a filler treatment, and the results can last a long while. Our patient is thrilled with her results. She looks natural, rested, and more youthful. More
Get Rid Of Wrinkles Today!
Regardless of your aesthetic concern, our Northern Virginia plastic surgery office has the treatment. Dr. Mountcastle and Amy are both expert injectors and will customize a facial rejuvenation program that fits your specific goals. We carry a number of filler products, as well as wrinkle relaxers, such as BOTOX. Known as a "liquid facelift", these treatments, when blended together, can produce younger looking results that can carry you through multiple decades without the need for a surgical procedure. Call our office today and learn more!
Location